Hello team
I want to launch my First Campaign using Sonata Dialer.
i have created Contact list, Form, etc, all fine!
After creating the campaign, i try to connect as assigned agent, i have a black screen like bellow showing an error on the top. I dont know how to check the exact cause and fixe: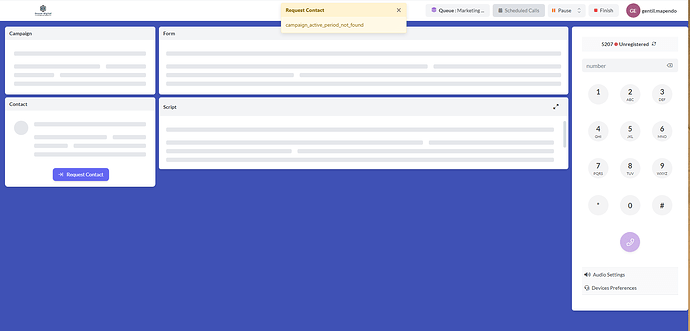 And here is the campaign itself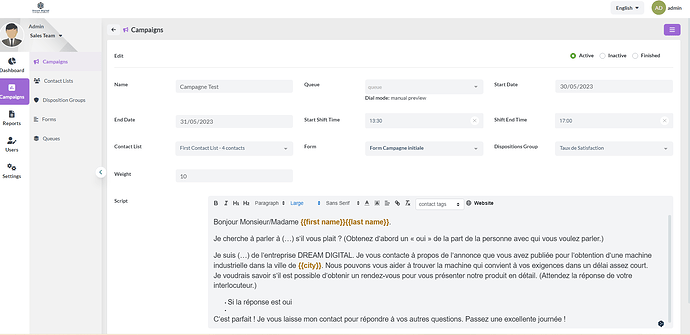 Anyone can help?