Hi team,
I have two questions for you.
First, I was wondering if you could provide me with the changelog for the new update 3.2.4-3 for VitalPBX V3. I checked the VitalPBX website and it appears that the latest update for V3 is 3.2.4 R2, not R3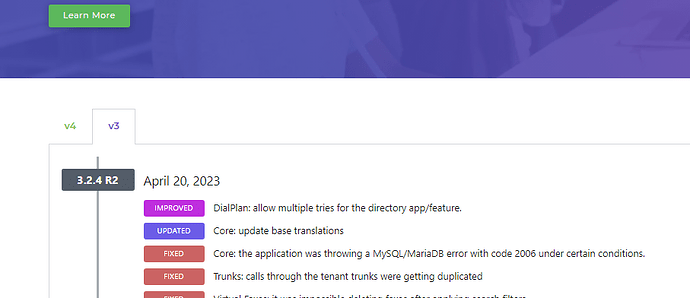 Second, how can i update the Vitalpbx V3 or V4 from SSH? what are the command lines to use?
Thank you for your help.