Hi,
I have a IVR with options that forward all call's to external numbers:
One of the options have a ring group with many numbers with five digits "XXXXX" and work's without problem.
Another option, has a external number with 3 digits "20X" and never works, in booth situations, when I define a ring group with just this number or a Custom Application with the number in code and define the external outbound route in Destination, like this: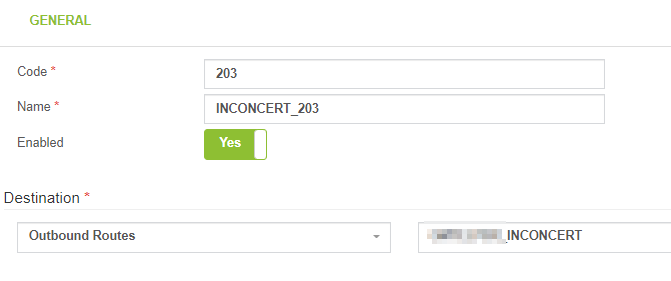 Or with this ring group with just this number,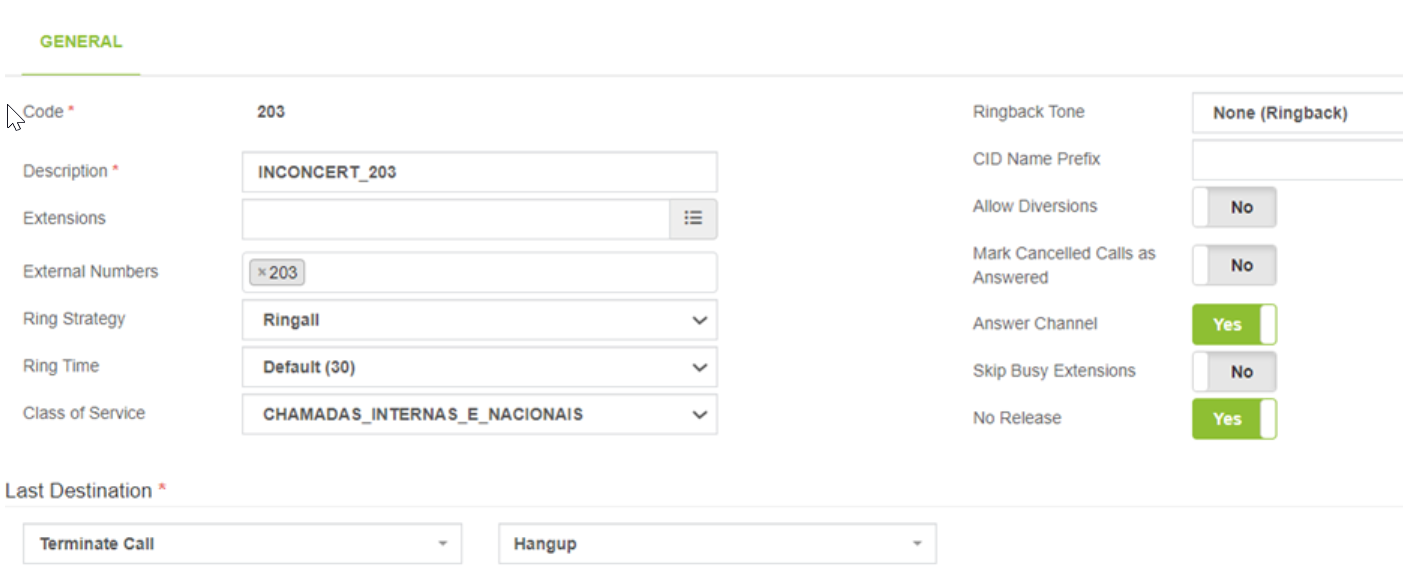 Every time I received this error when the IVR arrive to this number:
[2022-06-21 12:21:23] WARNING[8409][C-00000051] pbx.c: Channel 'PJSIP/75003-00000089' sent to invalid extension but no invalid handler: context,exten,priority=trk-group-10,0,1

With the Custom Application, if I call to the number directly, it works withou problems, but with ring group, the number can't be reached.
What can be?
This is my IVR configuration: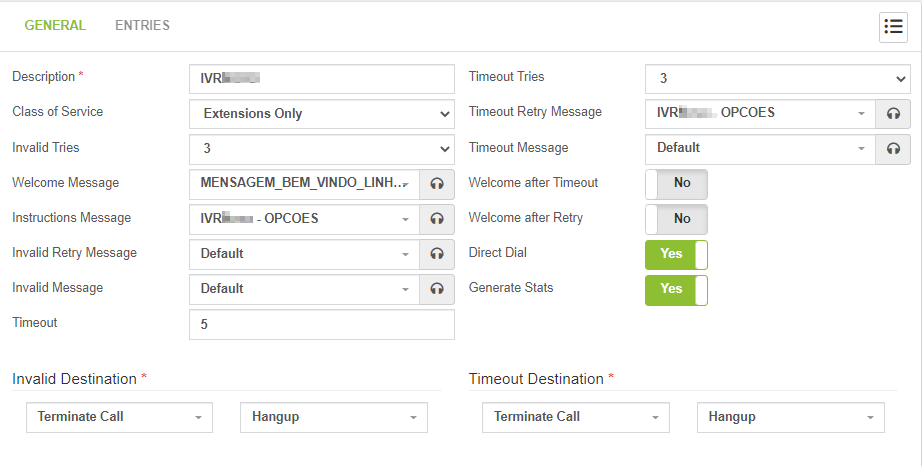 I had tried to change the COS, but the issue is the same