The Vpbx iPhone Mobile app is currently NOT in App Store.
Hi
Its available either you can search VitXi or VitalPBX it will show up.
Here are the links:
iOS
Android
We're noticing some inconsistencies with this new app… sometimes the caller can be heard by the recipient, but the caller cannot hear the recipient. It appears to be mostly during internal-to-internal calls (although we have experienced it once or twice from external to internal).
Also, we can no longer seem to find a QR for the company directory / phonebook.
Wishing you hadn't pulled the last version of the app from Apple Store… that one 'worked'.
We are experiencing the same issue on our end…mostly during internal to internal calls. Caller cannot hear the recipient.
Additionally on Android (Pixel 3) it consumes 7% battery just in the background. No calling.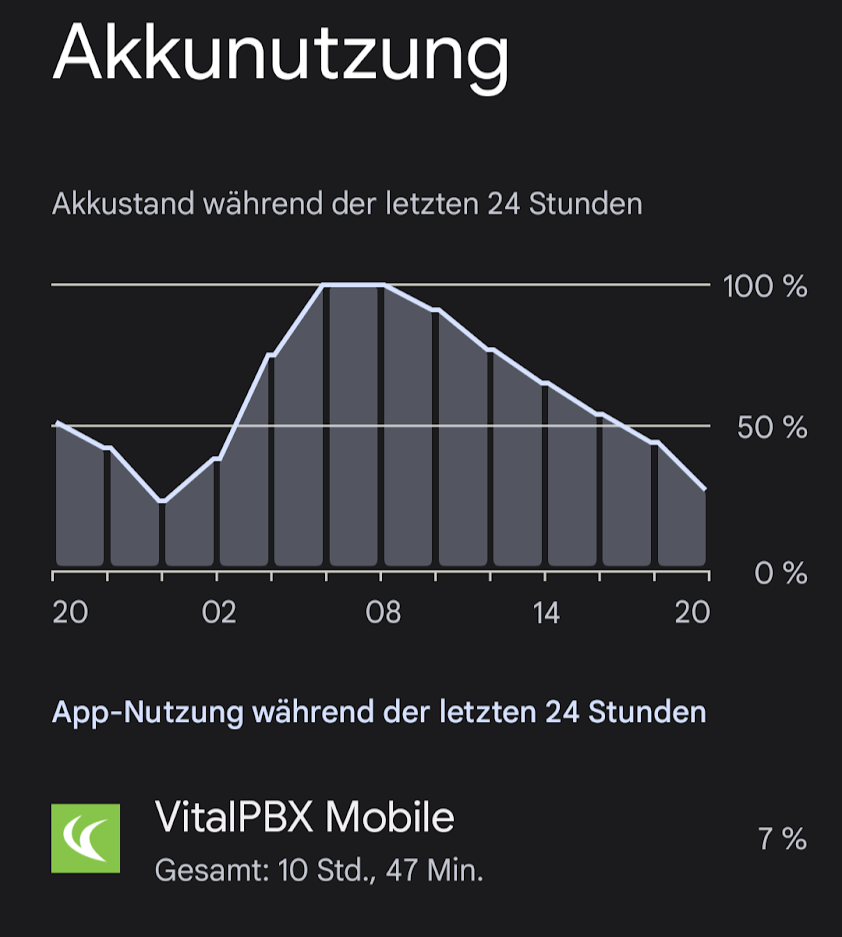 You need to go to Settings and disable the app to work in Background.
If i do that then the app will tell me to change that every time i hit deny. And i can not click it away until i agree as the app says.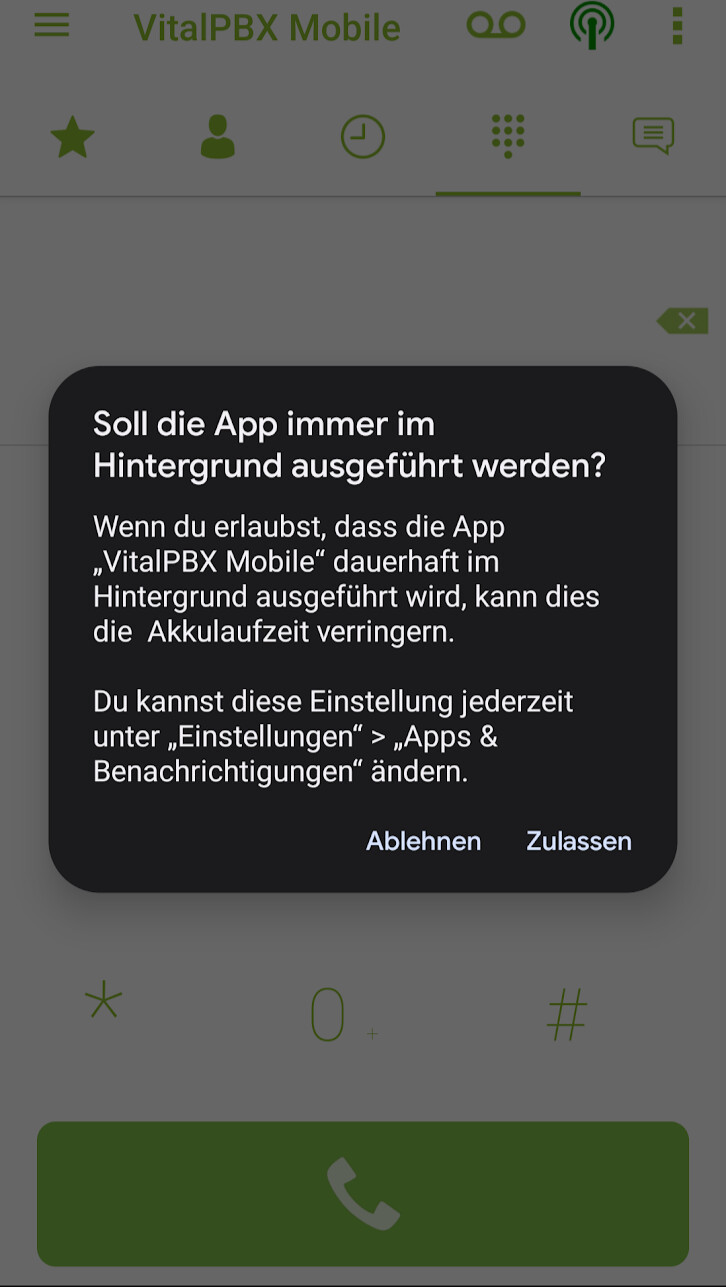 It does not matter, select Allow and then go to Phone Settings and look for the Battery option and optimize it.
I did and you see in the screenshot what happens everytime. This way i can not use the app.
The app forces me to disable optimization.
In your Android go to Settings, Apps, search for VitalPBX Mobile, tab Usage, Battery and deselect the Allow background activity option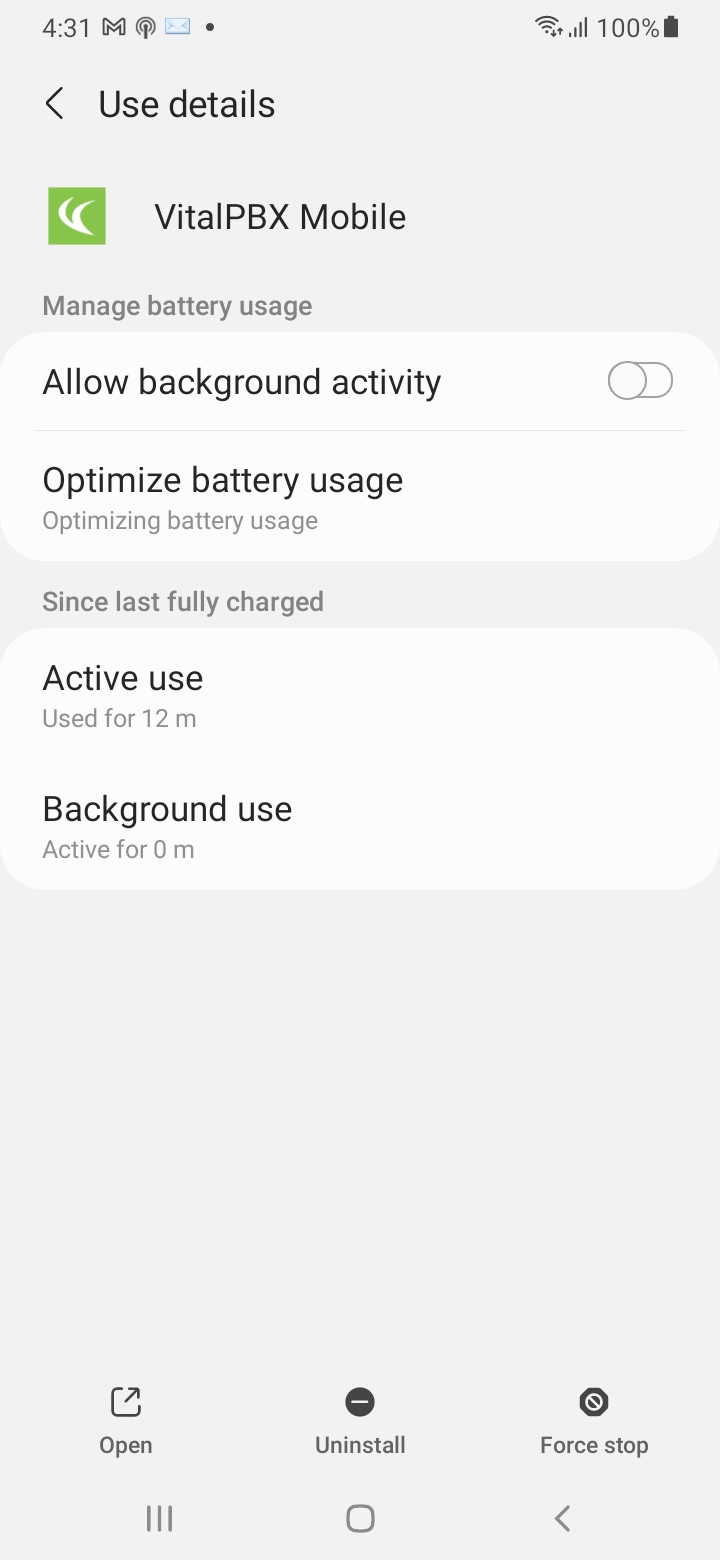 Just to remind everyone… the original post (mine) is concerning the iPhone app, not the Android app.
That is right.
Please don't forget to mark the post of Miguel as solution.
As my subsequent post/reply indicates (above), we are still having problems with this new app that need to be addressed.
Yes, my concern was regarding the Vpbx iPhone mobile app. Not android!
Then you may also do another topic in the "VitalPBX Mobile" section since this topic here is called:
"Vpbx iPhone Mobile NOT in App Store"

OR… I could wait for someone at VitalPBX to answer the same question - but they haven't - which I posted via their helpdesk (Ticket ID: #1305).
VitalPBX Mobile is an application that is offered free of charge to all our VitalPBX customers.
This app is based on the UK development ( https://www.sessiontalk.co.uk/), currently it does not have the option to read phonebook through QR code.
To verify the audio problems we recommend you delete the App completely and install it again (this is to verify that you do not have old code). If after this you still have audio problems, please try to use another app to see if it works well.
Remember that with this new App it is not necessary to select the Push Notification option.
Also confirm that you are using Default PJSip Profile (Not webRTC).