Hi team
Can you explain différence between vitxi and vitalpbx mobile ?
Vitxi is Webrtc.
Vitalpbx Mobile is a free app for Android and iOS developed by sessiontalk (including push).
Both have almost nothing in common.
OK so Vitalpbx Mobile also requires a license?
As I said above: it's a free app. So no license needed

OK, but on the start license, we have this message when we want to generate a new QR code

Please send a screenshot of the configuration of the extension.
This is extension config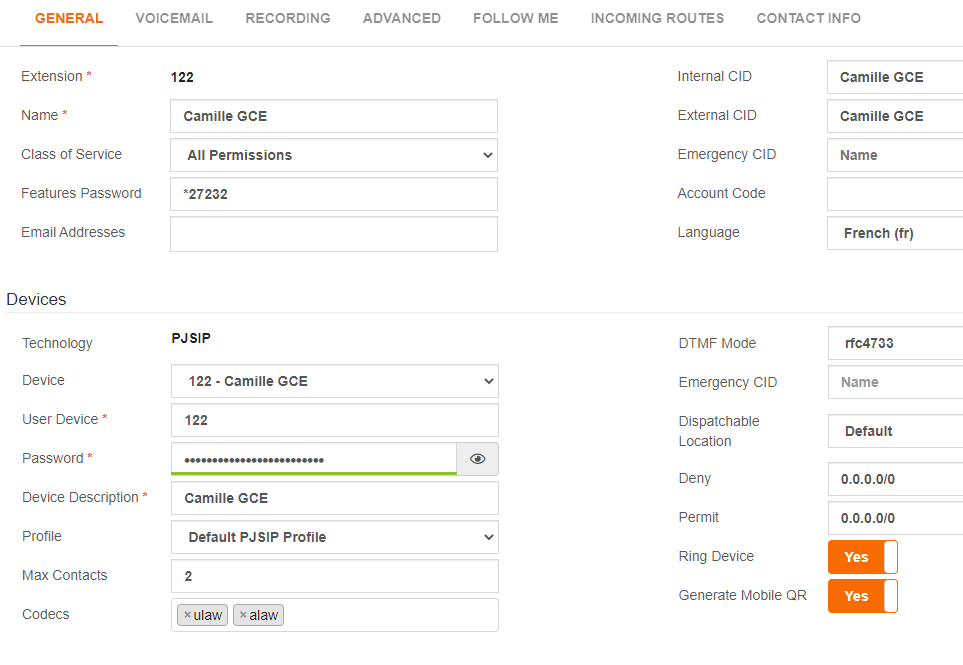 and with validate config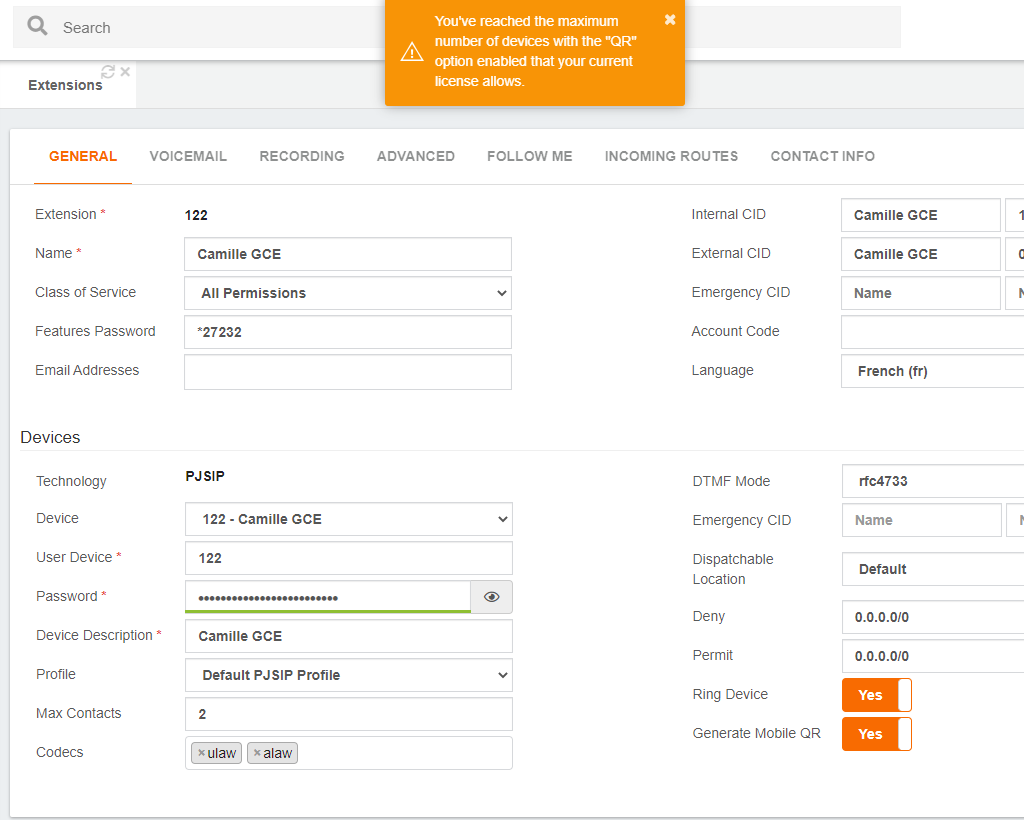 I'll look at that, but it doesn't tell me why there is a limit in the interface
I guess that generating a QR code does require a license.
OK but how do you get the additional licenses ?
@joseph can you please chime in to clarify how this works? Thanks
Hello!
Right now, the QR codes are linked with the VitXi Licensing server, https://www.vitalpbx.org/vitxi-licensing-server-plans/. So all VitXi licensing mentioned for any of our plans will be linked to the QR code generation. In a future update, we are looking to separate this better. This is due to the mobile app originally being linked with VitXi.
The QR code should be automatically generated, and the switch should be to activate WebRTC.