Hi.
I'm trying to run VitXi and make test calls, but I've got a mistake.
I updated the admin in preference and added the prepared extension for WebRTC.
Here is this mistake: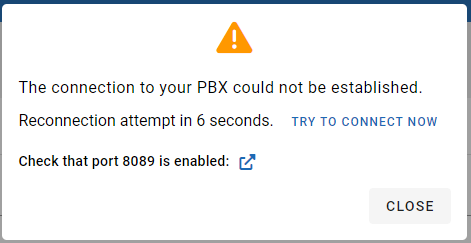 As I understood, port 8089 is not available and the admin from VitXi couldn't make a connection to PBX
In Admin → Firewall → Rules, I have added the rule "Asterisk HTTP Daemon" which allows users from VitXi to connect on 8088 and 8089 ports.
I have checked if there 8088 and 8089 ports are on listening mode, here is the result:


What did I do it wrong?
I'll appreciate any help!