Hi Sir,
On Switchboard can show agent break status: Lunch, meeting, Coffee, Do not disturb…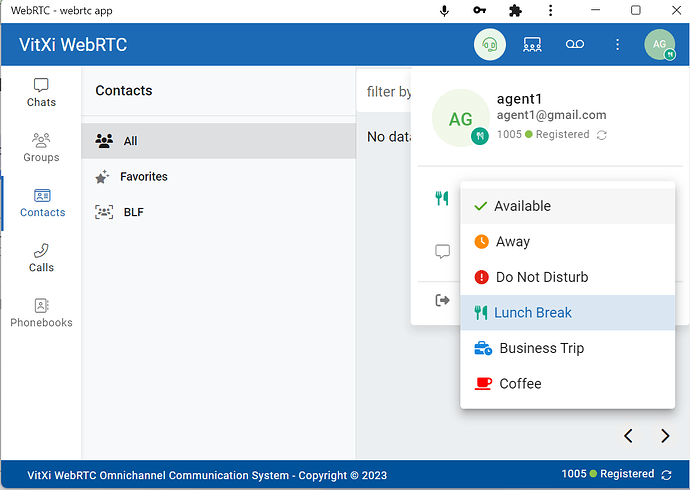 Thanks.
Tien
Hello Sir,
These statuses are intended for internal VitXi users. These are the pause reasons: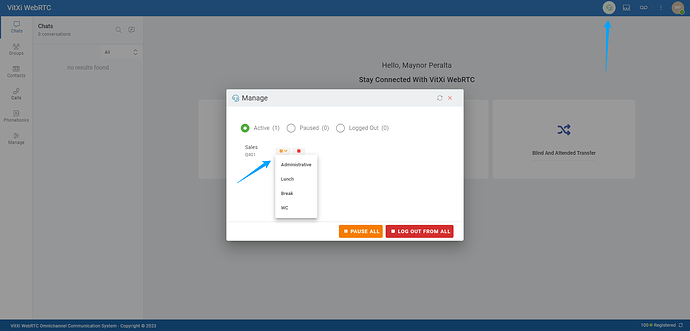 You can configure the pause reasons in the agent profile module: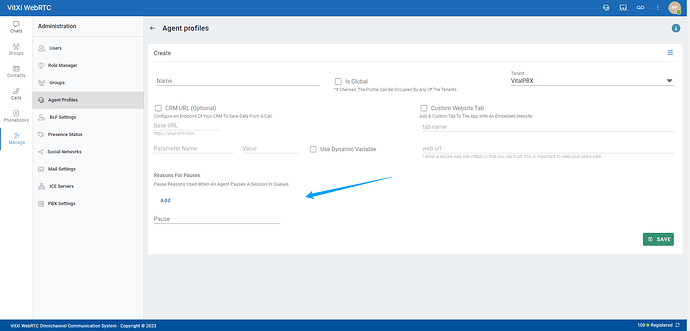 When agents pause in the queue, the selected pause reason should be displayed.
Regards,
Hi Maynor,
Thanks for your support.
Best Regards.
Tien