Setting as your said. Dont working.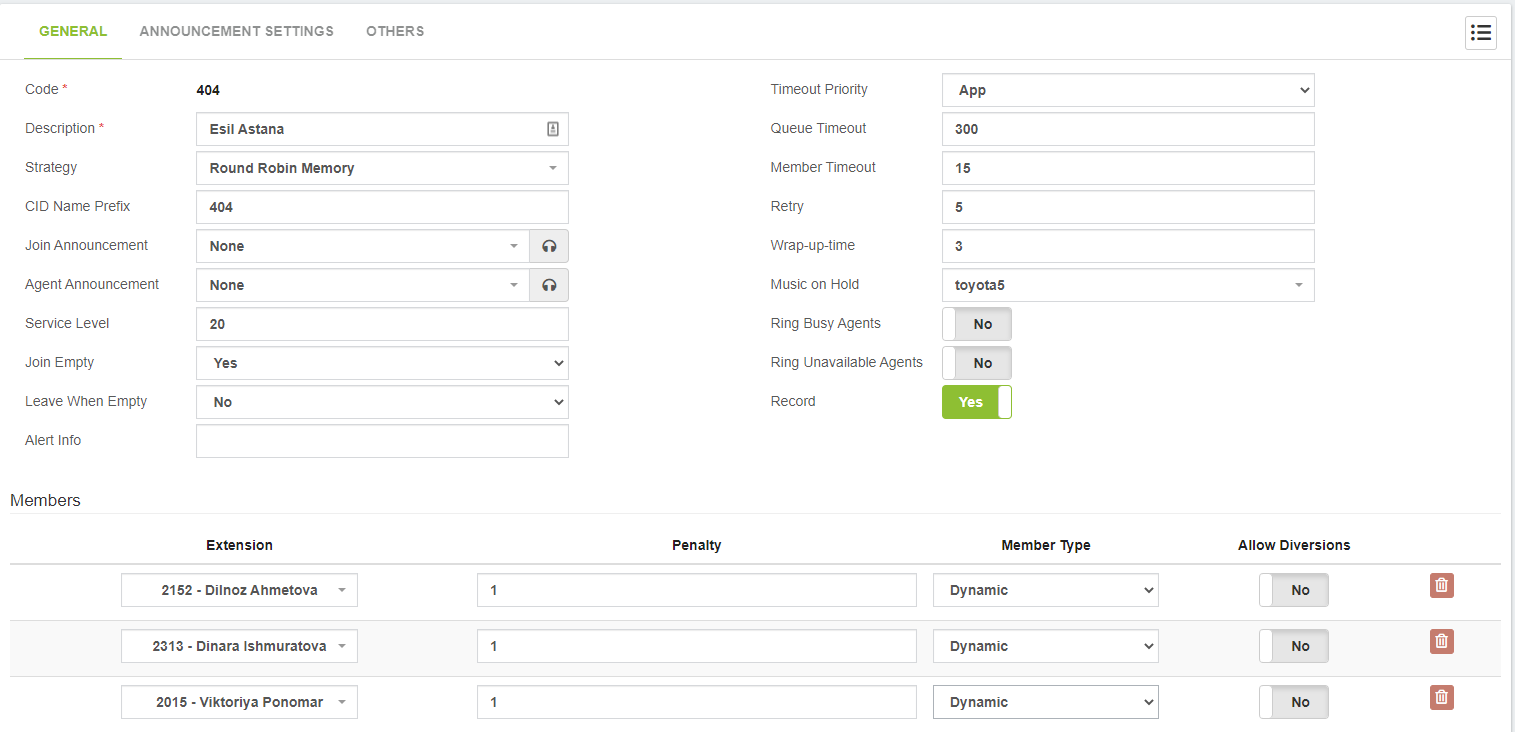 Moment call queued, but agent is free, and call not distributed. As soon as i set static instead dynamic, call accepted at this second.


While there's a call waiting in the queue. Can you please share the output of the below?
asterisk -x"queue show"

You can also do asterisk -x"queue show Q801" (Replace 801 with your queue number)
@vt188kz Not sure I understand your question. Can you please elaborate? Or perhaps post your question in your language and I'll try to translate it.
Я не совсем понял вас , как в очередь должен подключаться наш оператор? где то должна быть форма для входа в очередь?
я думал , что оператор просто запускает свой сип-фоне и этого достаточно , чтобы звонки на него распределялись.
Собственно так и происходит когда выбран режим статический. Но когда выбран режим оператора - динамический, распределения звонков на операторов не происходит.
In dynamic mode, the operator has to login to the queue at the start of the shift and log out at the end of the shift. There are 3 ways how they can login or out.
Feature codes Feature Codes - VitalPBX Wiki (look at *50 and *52)
A BLF key
Sonata Switchboard
теперь понятно . мы использовали в качестве Sip phone MicroSip , а не VitalPbx Communicator.
You can use MicroSIP as well. It makes no difference really.