Hello,
A couple of issues.
VitalPBX 3.1.5-4
Sonata Dialer 1.0.0-2
Users > Users and you click on the list of users on the right, it shows you the Username and Email, I think it should rather be the Full Name instead of the email, so we can much easier find a user.
When a user logs in, it says Hello username (for example, Hello 101) instead of, Hello Full Name.
I created a user with a device, softphone is disabled, under Campaigns > Queues, I selected that member. When the users logs in, they get the following error.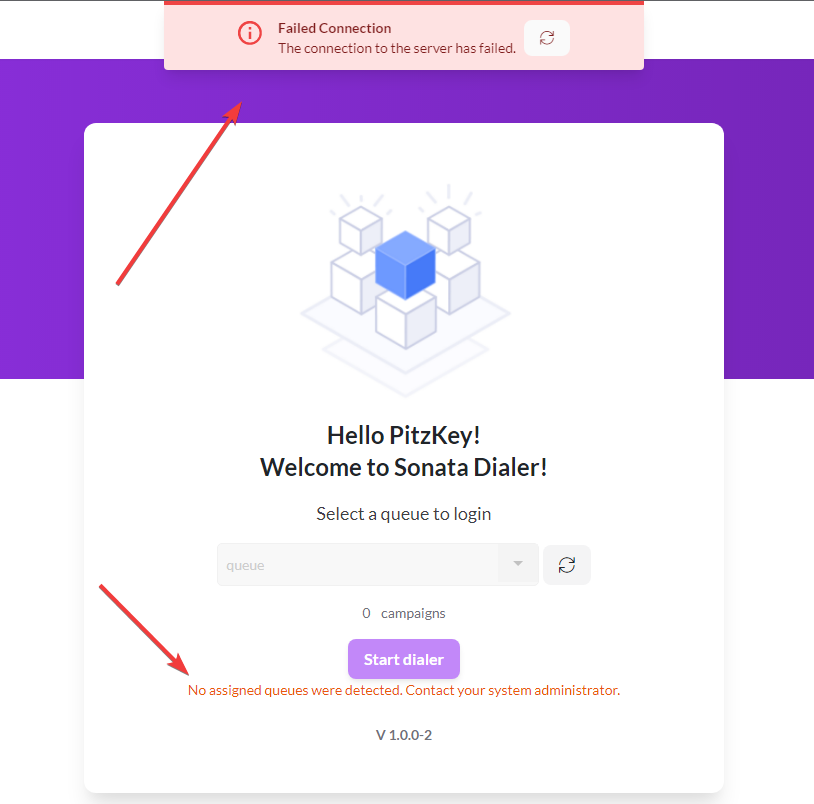 Clicking refresh doesn't help. What am I missing?
Thanks