Hello,
I have been successfully running a Multi-Tenant hosted instance of VitalPBX 3 for some time, with over a 100 users, with Different DIDs allocated to each tenant. A couple of the tenants have recently reported that when they make a call out to numbers, for some mobile operators the telephone number on the caller ID is displayed correctly, on others it says "Unknow Number" or "Private caller". I am being told by my SIP Trunk Provider that is likely to be happening because I may not be sending the correct "PAID" header, this is their terminology all I can find is some results for P-Asserted-Identity, are the the same thing?.
I have done some reading up on this and I have been pointed to the Trunk Settings


And the device profile settings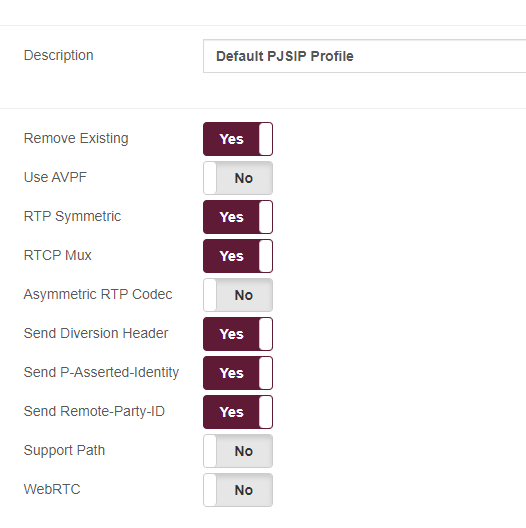 Is anyone able to provide any advice on ways I can alter the header and PAID header, and is there anywhere I can find a complete explanation of the options for "Get DID From" and "Get CID From"?
Thanks
Paul