Hello,
I just installed the Phones Provisioning add-on, but i was not aware it was a licensed add-on.
Now i want to remove it, but i just have the buttons buy a license and the blue information button.
How can i remove this add-on?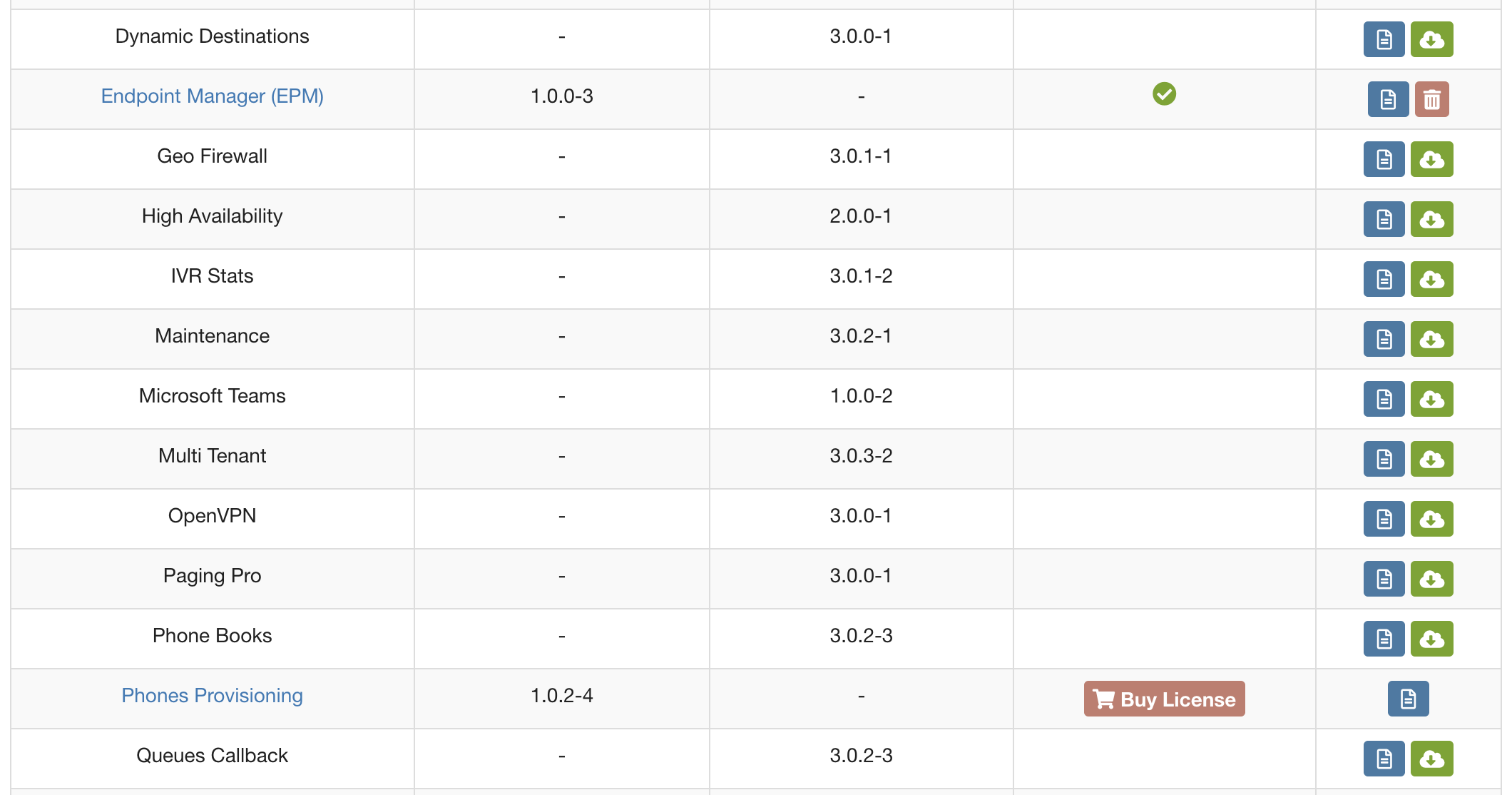 System is installed just 2 days ago, vitalpbx 3.1.0-1 and these are my first steps into this pbx, i'm very pleased with how everything works.