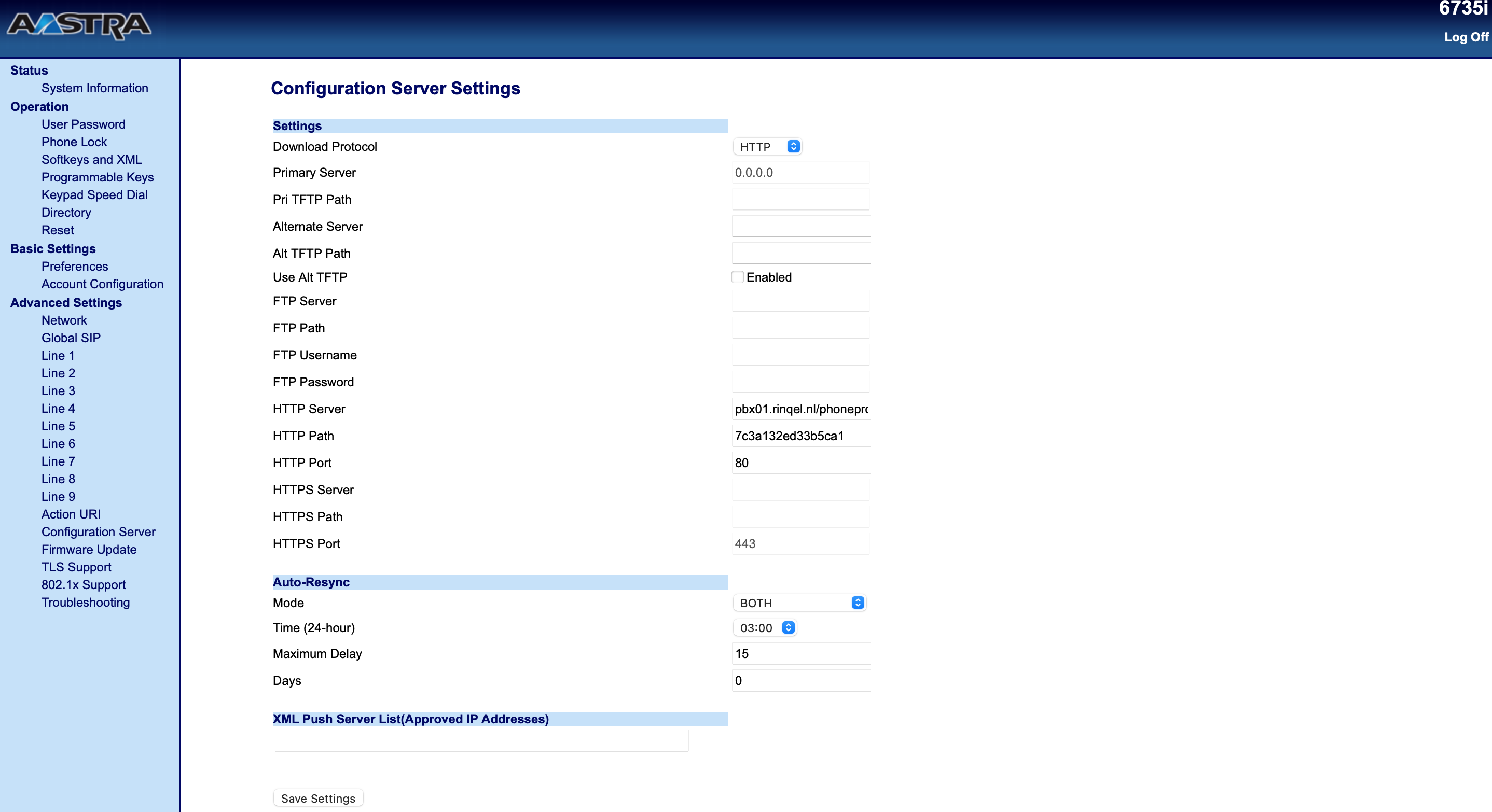 Hi there, i'm facing an issue when trying to provision Aastra/Mitel Mitel-6735i and Mitel-6865i phones.
I have made made a provisioning template for both phone types (under Provisioning templates).
And i have made provisioning lines per phone with MAC addresses (under "Provisioning).
So far so good.
Now i open the web interface of the phones to fill in provisioning url, username and password (created under "HTTP Settings").
The problem I encounter is:
When I select "HTTP" under "Configuration Server Settings" in the Aastra/Mitel phones, I can only fill-in "HTTP Server, HTTP Path and HTTP Port".
There are no options given on this page to fill-in a HTTP username and password.
The only username and password settings that are (greyed out and can not be filled in in combination with HTTP) offered on this page are "FTP Username" and "FTP Password".
How do i provision this kind of phones?
I'm very interested in how you tested this, because VitalPBX mentioned this possibility on the VitalPBX - Changes Log → May 11, 2021 ADDED: Provisioning: the brand "Aastra/Mitel" has been added as part of the supported brands.
Please let me know!