I'm trying to delete a tenant on version 3.1.5-4 and I got this: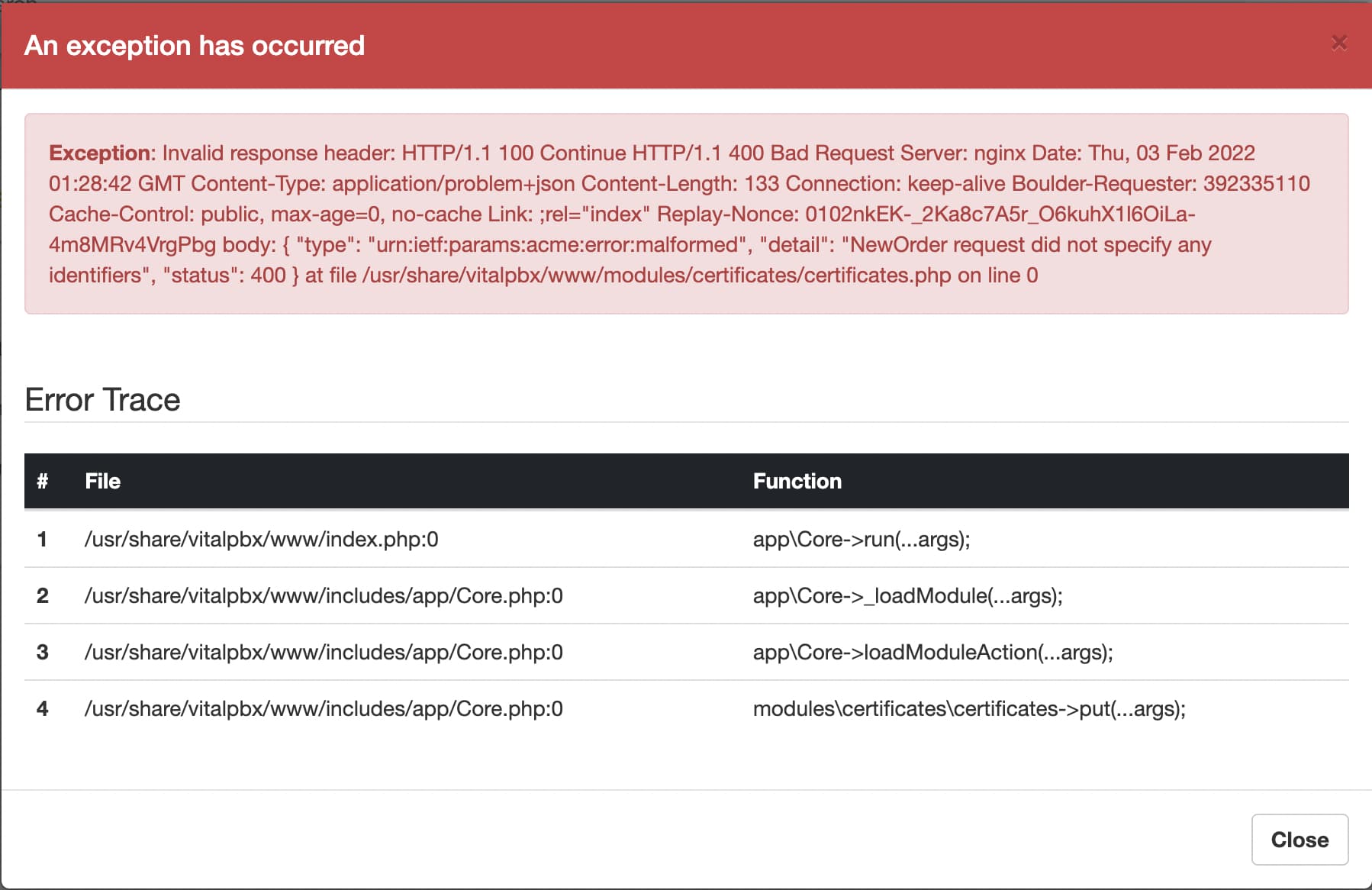 Anybody else have this problem?
Thanks.
I guess you attached the wrong screenshot. That screenshot is from the Certificates module, and the multi-tenant add-on has no relation with it.
In fact I build a new machine and restore a backup from 3.5.1-3 so it appears that was the problem, I have update the other machine, make a fresh backup, reinstall the new one and restore with the fresh backup in 3.5.1-4 and everything is working ok.