Hi,
I'm migration GransStream GXP 2130 from Asterisk 13.27.0 to VitalPBX 3.2.3-2 (Asterisk 18.12.1) and when we make a call to a external number we put 0 number before and then when make a call the phone show two "00" before the number.
This is my Dial Patterns: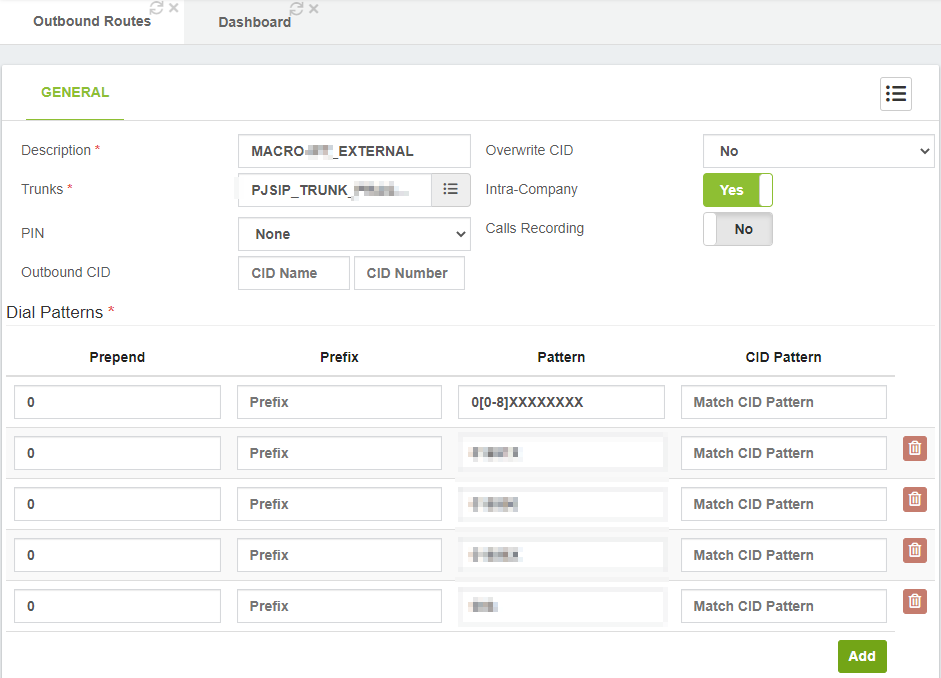 This is the number before make a call: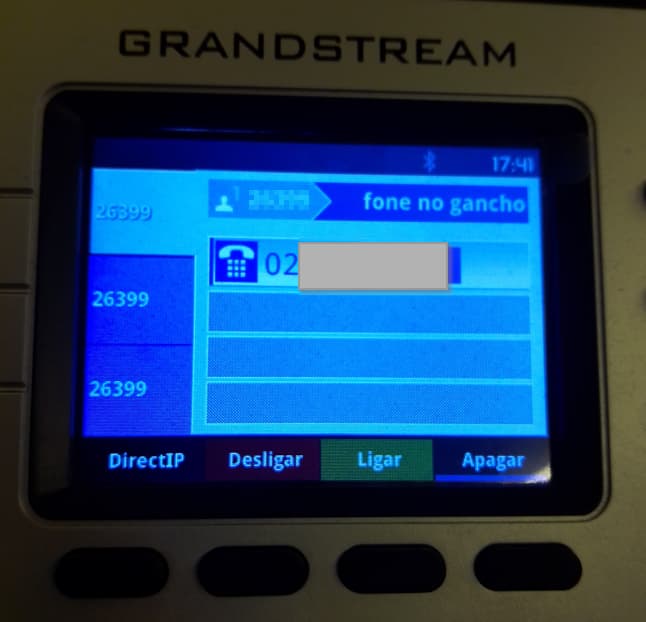 And this is in the call running: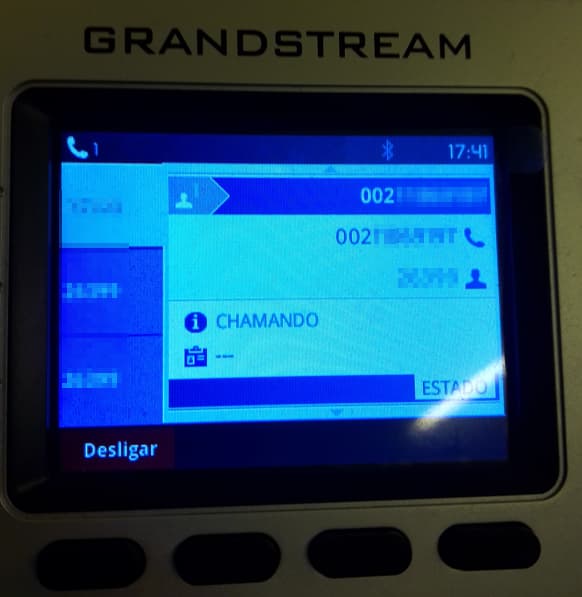 This is the call history in phone: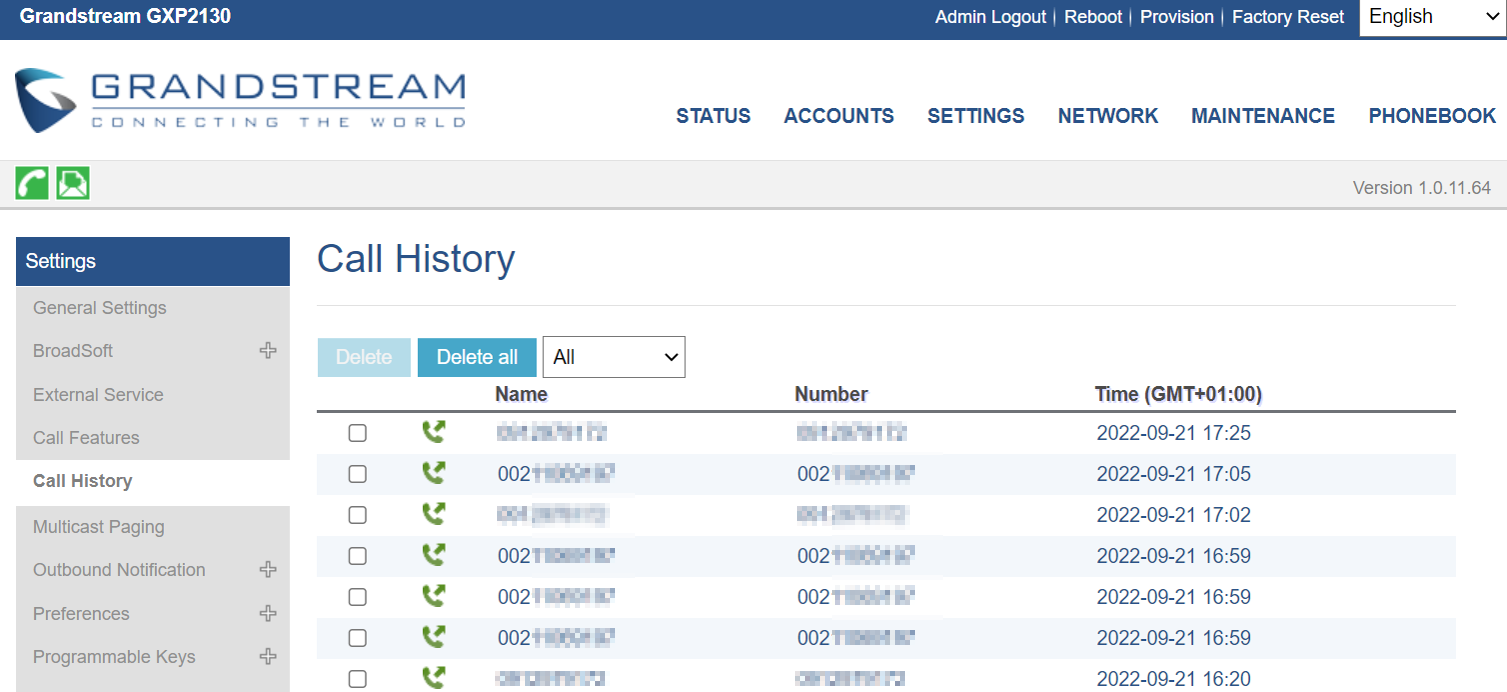 If someone try to make a call from the last calls in the history, the call can't be maked because the DialPlan just mach one "0" before
This was one packet captured in phone: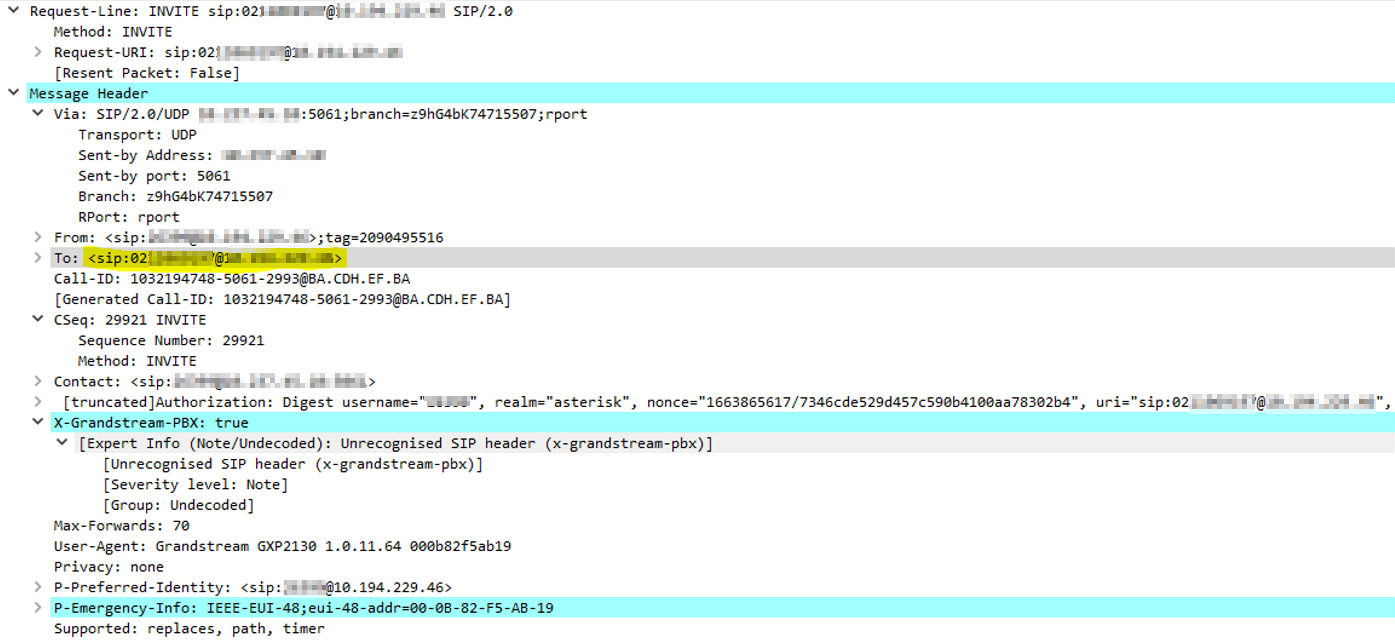 Do you know any configuration that can be done in VitalPBX for don't send the Prepend to phone?
I had try with diferents firmwares in phone and hopen a ticket in helpdesk in GrandStream and the issue is not from phone, is from VitalPBX. This phones in older Asterisk dont's have this issue
Thanks for your attention.