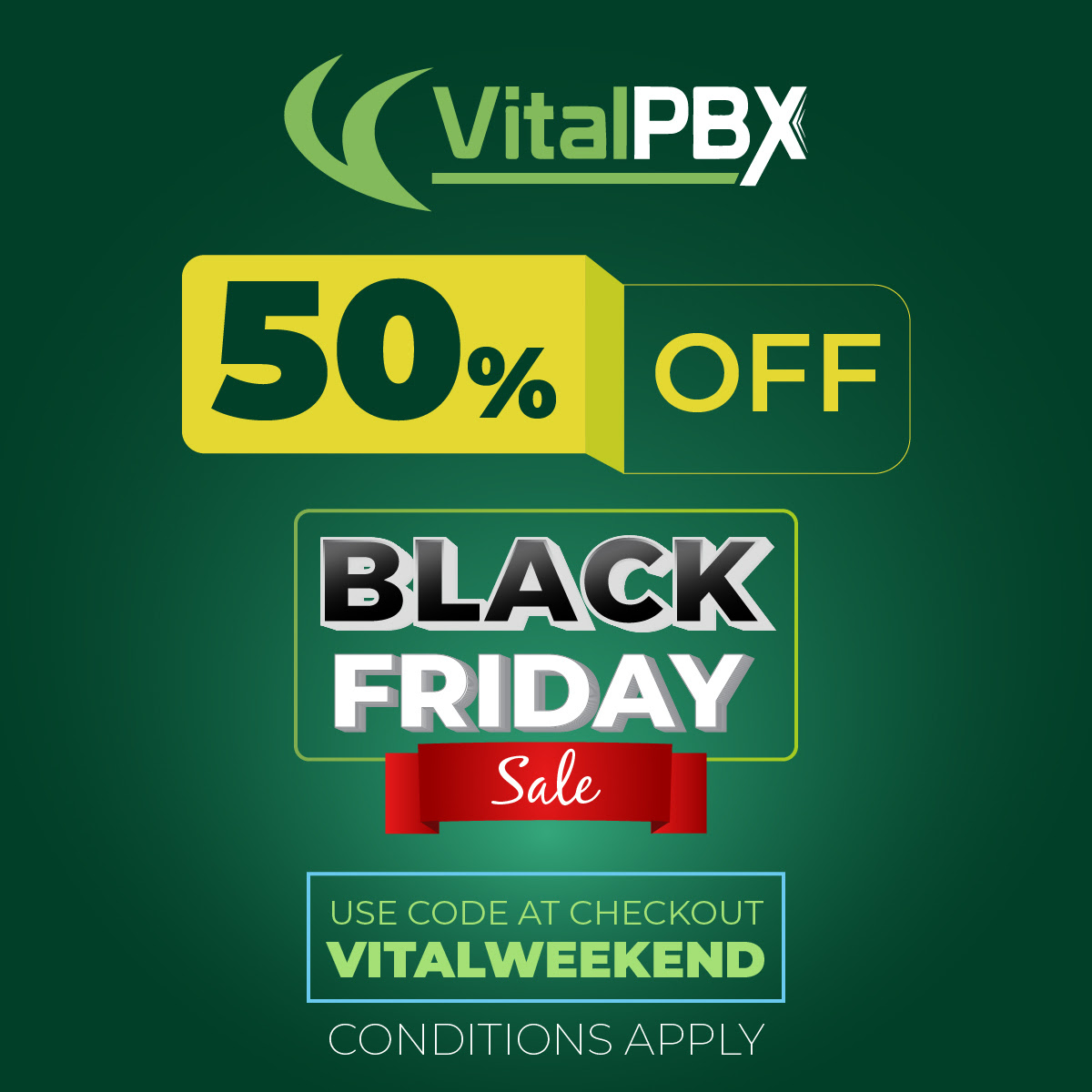 All in our store is 50% off!
1 - Go to our store (https://www.vitalpbx.org/vitalpbx-store/)
2 - Select the best add-ons for your business.
3 - Use the code VITALWEEKEND at checkout.
Conditions. It only applies to our store at vitalpbx.org. It does not apply to the Partner Portal or subscription plans. Promotion valid on Friday, November 26th, 12:00 am until Monday, November 29th, 11:59 pm Central Time. Please enter promo code VITALWEEKEND to receive the discount.