Hi, I am trying vitalpbx for the first time. I need to provision a couple of test phones but I get the error that with the free license it is not possible.
The thing is that I saw in the specifications that you can provision up to 20 devices…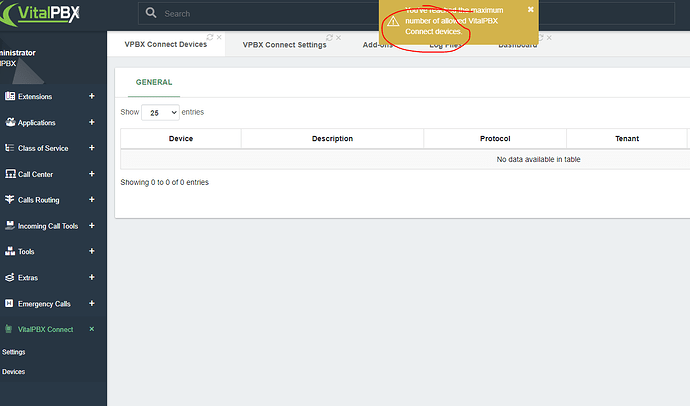 What am i doing wrong??