I have VitalPBX installed for over 4 years now. Current version: v3.2.3-4 (latest download is now is: v3.2.2-1), so I am pretty up-to-date


For some months, I have noticed that my VitalPBX VPS was running out of disk space.
The culprit seems to be the logfiles not automatically being deleted (log rotation not working).
In /etc/logrotate.d/ the file asterisk has the following content: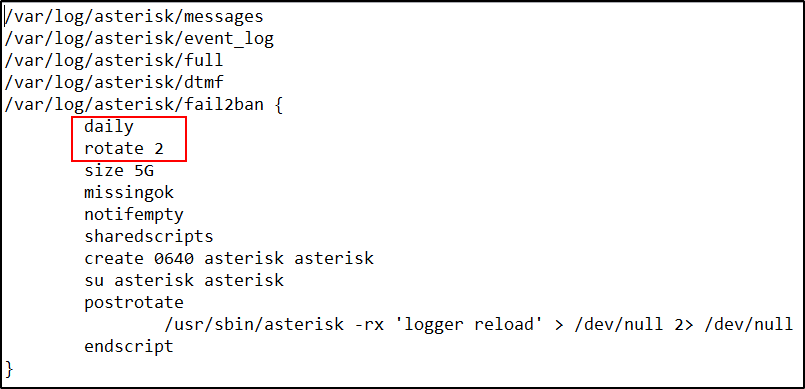 As you can see, the logfiles like /var/log/asterisk/full and /var/log/asterisk/fail2ban, should be rotating daily and I believe rotate 2 means that only the 2 latest log files of each log should be kept for archive purpuses.
However as shown below, the rotate does not seems to work, becaue I have a total of 6 fail2ban [1] files and 18 full [2] file. At [3] you see full-20211120.gz which suggest that "full" log files used to get compressed in the past.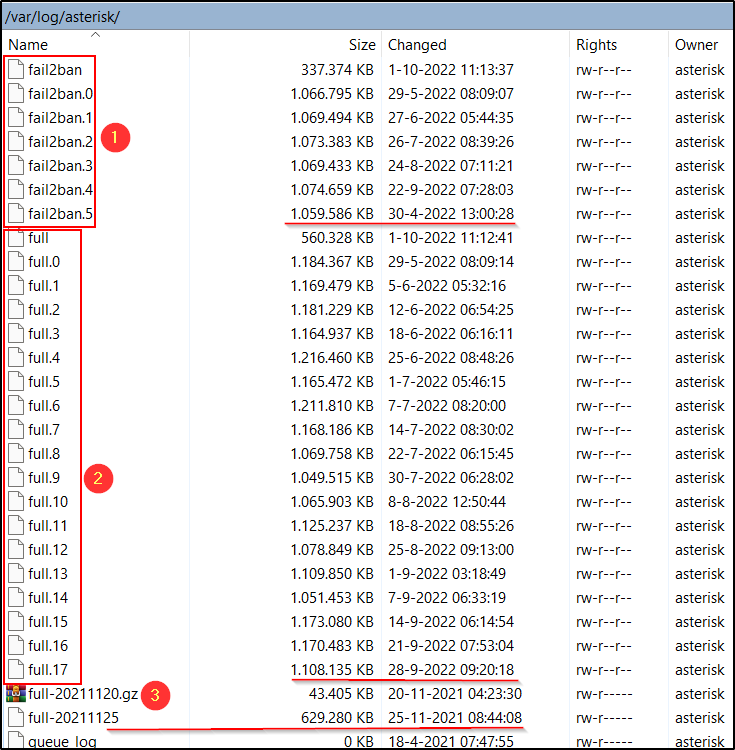 I have the following questions:
Does anyone knows away to get the rotation working again on my VitalPBX installation ?
Could I withould any penalty add compress and compressdelay to the log daemon, to atleast gett the lofgiles make the archived logfiles smaller ?
It looks like the problem I am having, might be related to the message from @PitzKey at Log file "full" is missing - #5 by mo10 which supposedly was fixed in VitalPBX v3.1.3.
The change logs do mention a fix "Asterisk: in some circumstances, the log files didn't get deleted automatically." in VitalBPX v3.2.3 R2 (August 14, 2022), however my cuurent version is: v3.2.3-4.