As soon as I start intrusion detection will stop one second later
It won't stay working
Hi Yehuda and welcome to the forums!
What version of VitalPBX are you using? How do you start it?
Tracy attached when I hit save it shows that it's safe
But a few seconds later it turns off by itself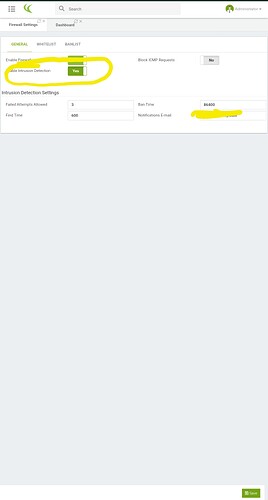 Version 3 is no longer getting a lot of love.
However, you may try to look at service fail2ban status to get a clue
My hosting company does not give me access to the backend is there anyway I can check this out from the GUI?
Who is your hosting company? I have never heard of such a thing…
Then there might be the issue. Fail2ban might not start. Not allowed to start or issues because of Hoster.
Better try a different Hoster. Vultr, Digital ocean or so.
This topic was automatically closed 30 days after the last reply. New replies are no longer allowed.