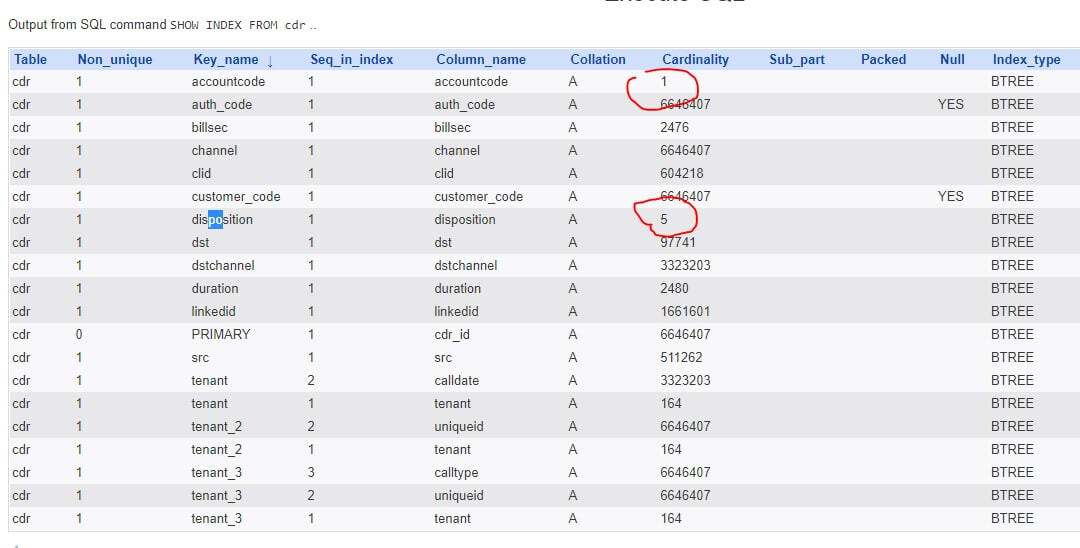 i checking i little more on Vital Mysql guts… cdr table have a lot index…on my case are arround 6 millions rows. 2 indexs have only one field and a very very low cardinality…so index cant be usefull.
are some others indexs maybe never used too like "duration".
Vital ppl can check it ?