From the VitalPBX team, we want to wish you a Happy Thanksgiving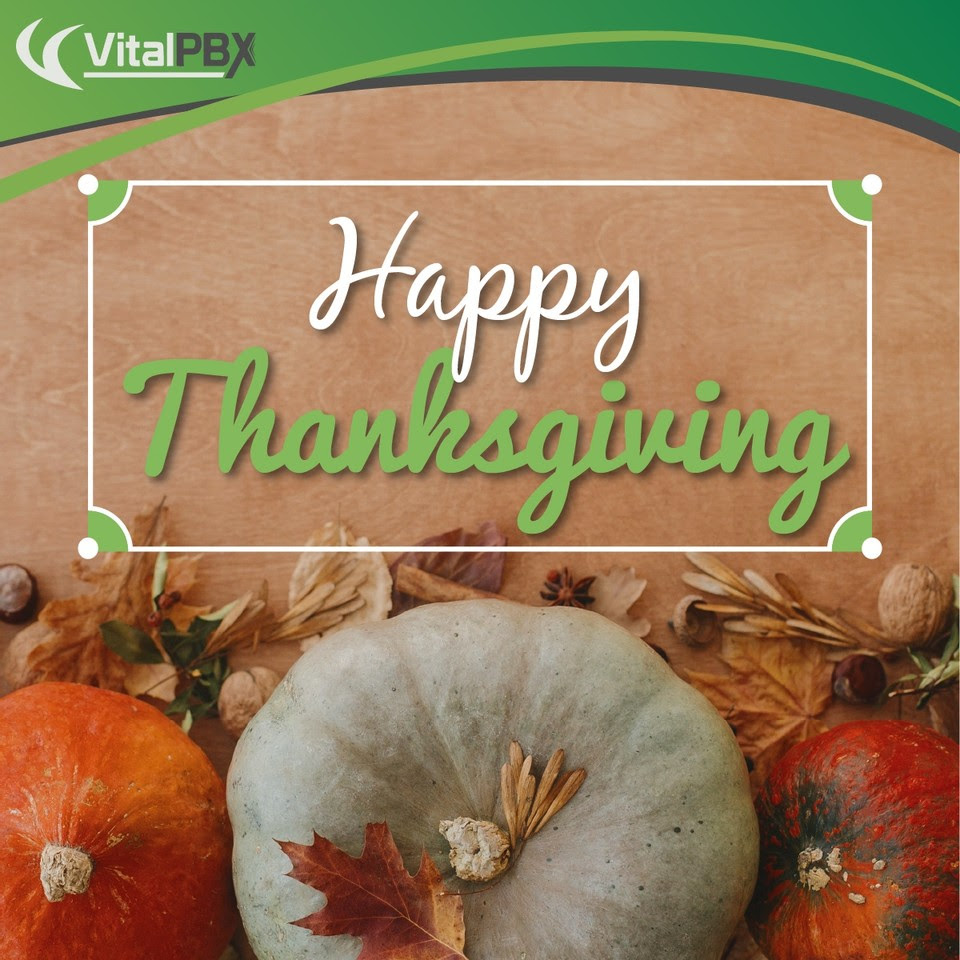 May all the good things of life be yours, not only at Thanksgiving but throughout the coming year.
Our offices will be closed from Thursday 25th through Sunday 28th. We will attend only emergencies.
We'll return on Monday 29th. P.S. Stay alert for our Black Friday deals.