Fanvil released v2 of models X3U, X4U, X5U, X6U which from a ticket with support use a different firmware than the original v1 version.
As en example, firmwares of the X4U appear in the same list thoug the version does specify a V2 version for the new ones.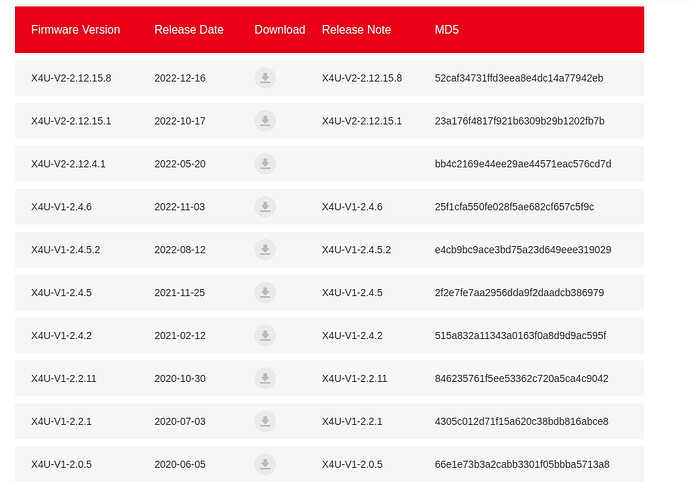 Without the v2 models being listed, firmware management as its currently set will be harder when clients have v1 and v2 models.