G'day!
I'm looking to move across from 3CX to VitalPBX and I'm having some issues getting the SIP trunk registered.
We primarily use Vocus for our SIP trunks and they are setup in 3CX as follows (some details redacted):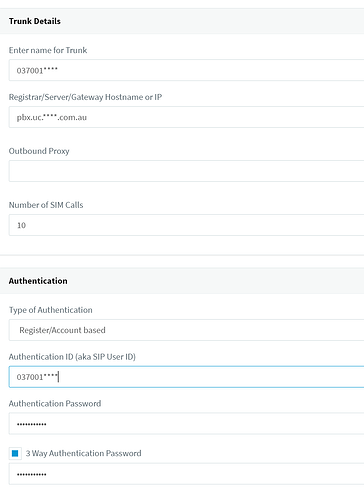 Can anyone offer a suggestion as to how I would enter these details into VitalPBX?
Cheers