Hi Dev Vitalpbx,
Please confirm,
I have an agent that uses a webrtc app. Example: 4001 and assigned to a single queue, namely queue 400.
In the role manager I created a new role with the name "agent_vn" with the option "Queue Selection" not checked.
According to the information written in the tooltip text "If unselected, the will log in to all the queue they belong to"
Does it really have to be manually clicked on the "Login to Queue" icon or when he logs into the vitxi webrtc automatically logs into the queue?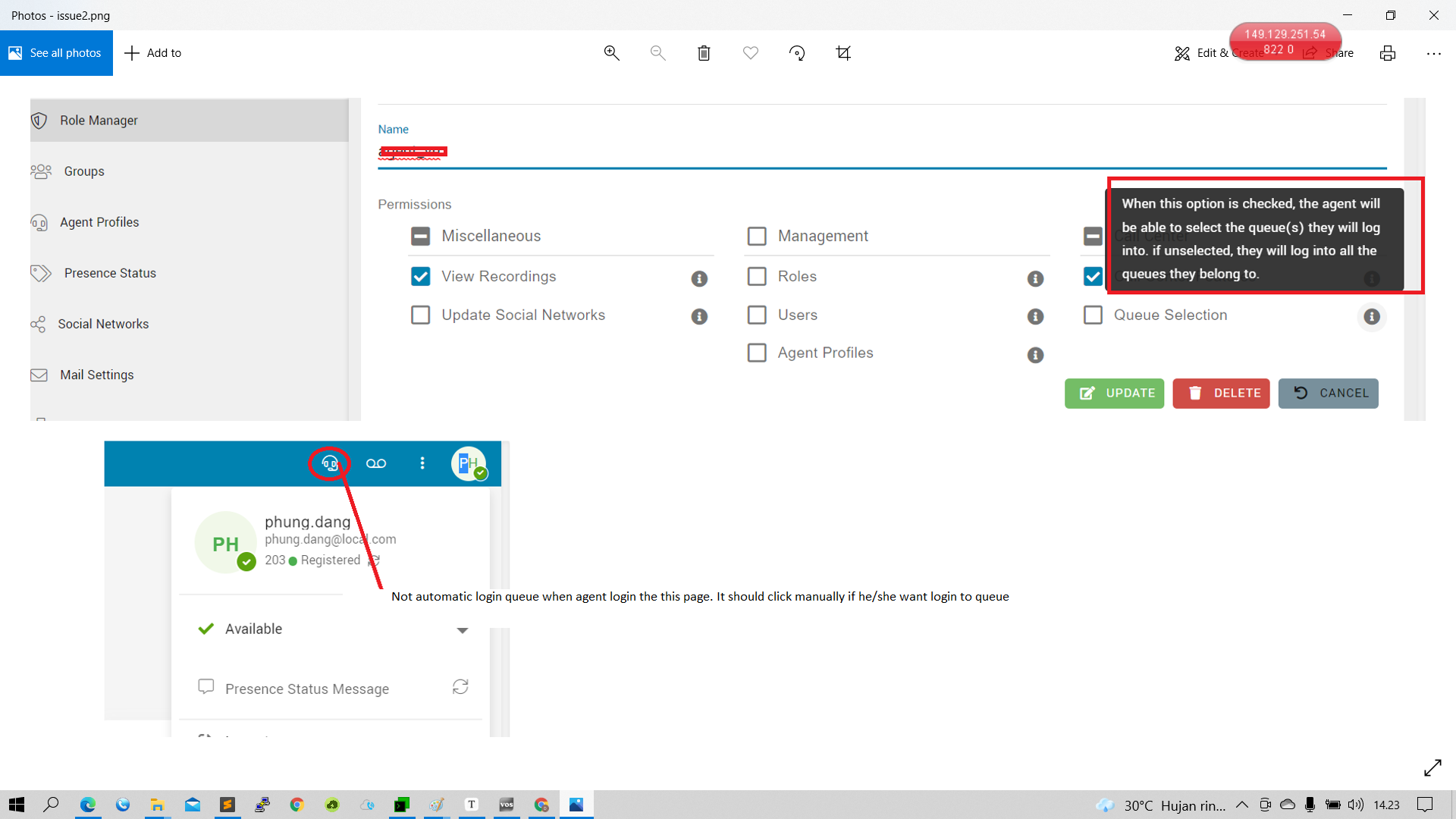 Thanks