Hello Dears,
Is there a way to change the week start day to be Saturday instead of Monday? We have a lot of customers in the Middle East Area and the Their weekend is just one day (Friday) and sometime 2 days (Friday & Saturday). and while setting their Time Group for their Celebrations and Fasting Month like Ramadan, we have to create a lot of rows to just cover their working times or off office times like for a simple example: Working times for just one month as below
Saturday till Thursday
From 2:00 pm to 5:00 pm
From 9:30 pm to 12:30 am
and we had to do as in the below image: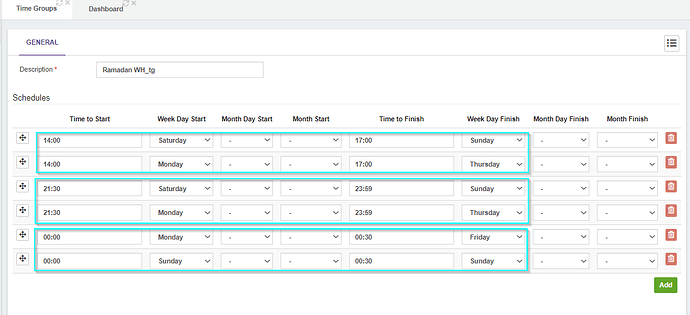 is there a way to set the week start day per tenant or even per Vitalpbx?
We were able to do so in just less rows as would appear below: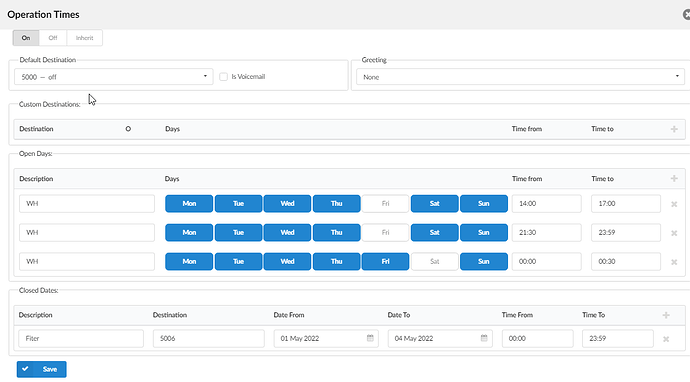 So if there is no way to change the "Week Start Day", could we have to select the wanted days as above?
Kind regards,