Hello,
This PBX was upgraded a while ago from version 2 to version 3, but during the upgrade, firewall was not enabled, only intrusion detection was.
The PBX is now on the latest version, but we still cannot enable the firewall. When we try to enable it, we get the following error: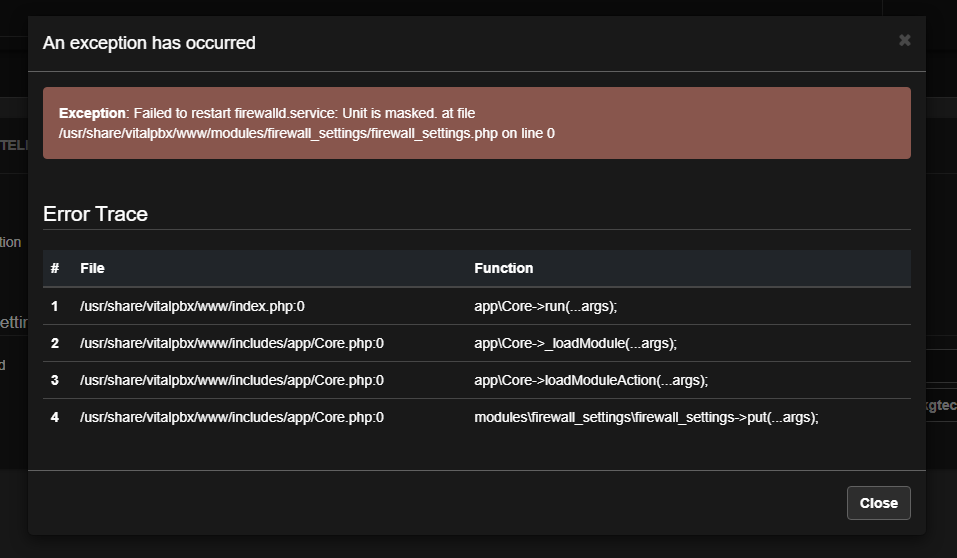 We also tried the below, it makes no difference:
[root@pbx1 ~]# vitalpbx apply-firewall
FirewallD is not running
Done

We also see MySQL spiking every minute: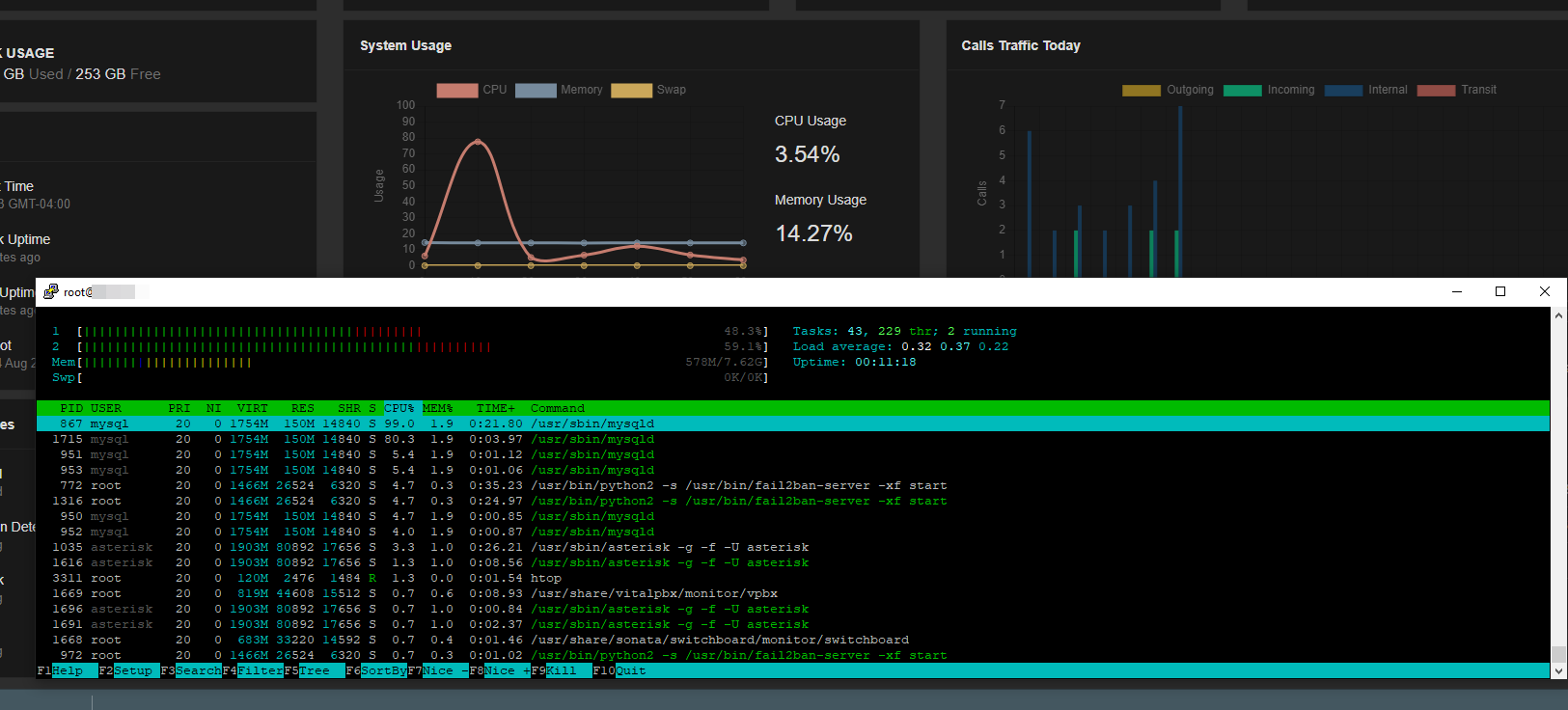 How do we go about these issues?
Thanks