Hey there,
I am trying to import new extensions and I am using the premade template of the download Import Format button.
It returns me an unreadable file, even when I try text to columns and separate it by commas. I added some new fields, like add, extension, the name, password, sip, etc.
Just like the fields of the video that VitalPBX has on their youtube channel: VitalPBX - import and Export Extensions - YouTube. I use the exact same values, but when I try to import the CSV, it says that some fields are missing.
I really don't know what I am missing. Is this an issue in VitalPBX or am I just missing it?
Also, when I am downloading the premade template it is unreadable, but in the video of VitalPBX it is perfectly readable and usable. Different columns.
This is the error that I get: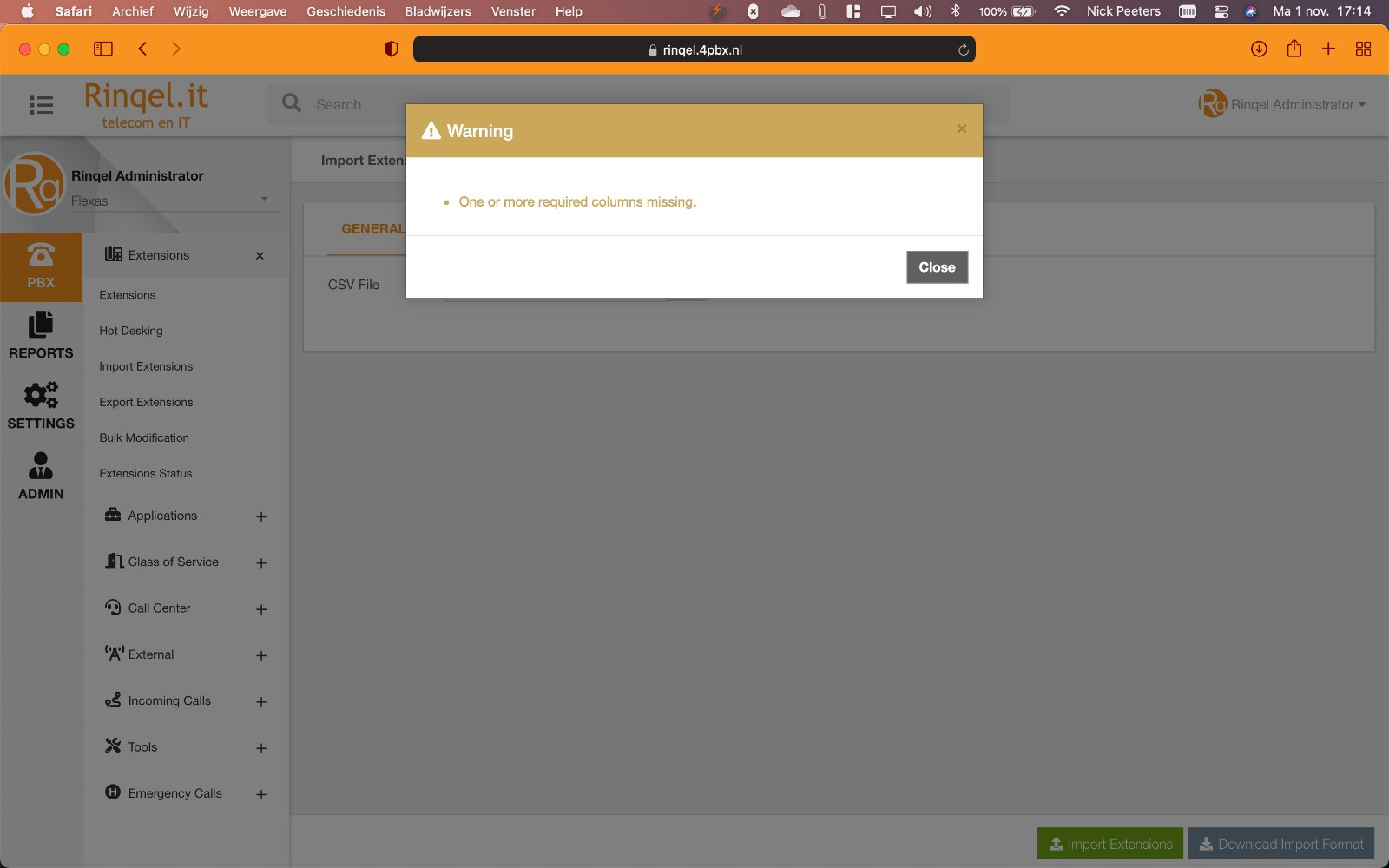 Thanks in advance for the help.
Kind regards,
Serge