Hello Team,
I have integrated VitalPBX with ZohoCRM. When the incoming call is completed, I can't play the call recording in Zoho CRM ( error message: "Voice recording doesn't have a playable audio URL.")
I already checked the URL recording in Zoho CRM is not correct
https://139.180.142.100.vultrusercontent.com/monitor/2023/11/12/154248-IN-NONE-0976995641-0916870770-1699774968.44.wav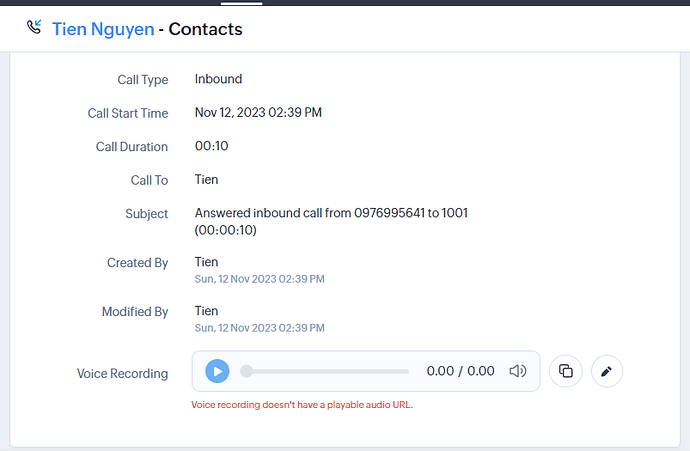 Could you check and support me?
Thanks & Best Regards.
Tien.