Scenario: We provision a device from VitalPBX Endpoint Manager using Option 66 in our office. Everything works great and the device checks into VitalPBX occasionally, as expected. This allows us to make changes to BLF keys or perhaps change the extension on a particular phone.
When we take the device to another location without Option 66, we would like the phone to continue to check into the VitalPBX server for configuration changes. Without the suggested changes, the phone becomes an orphan. Still working but doesn't know of any changes.
Suggestion: Add option to the config template to override the standard option for CFG lookup.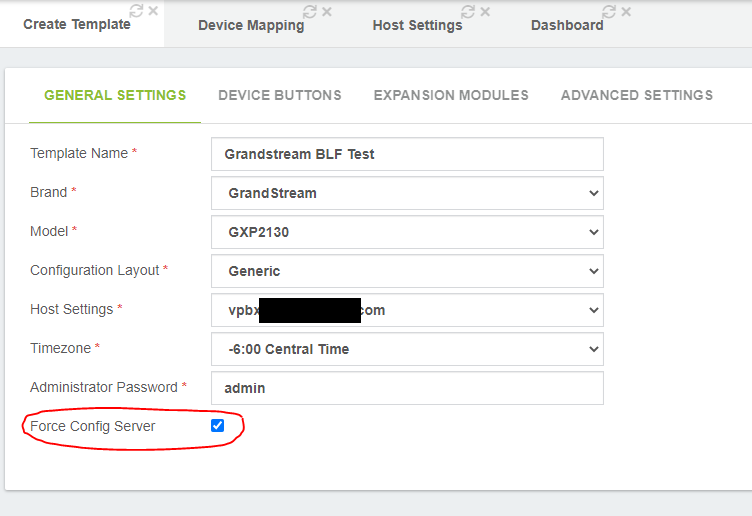 This is what it would change on a Fanvil phone:


Thanks!