Hi Sir, Can you add "account code" field to all sonata reports?
Thanks
Hi Sir!
Do you mean adding the account code to the Sonata Stats outgoing call report?
Regards,
Hi @maynor
Yes Sir, so I can see field "account code" on all sonata report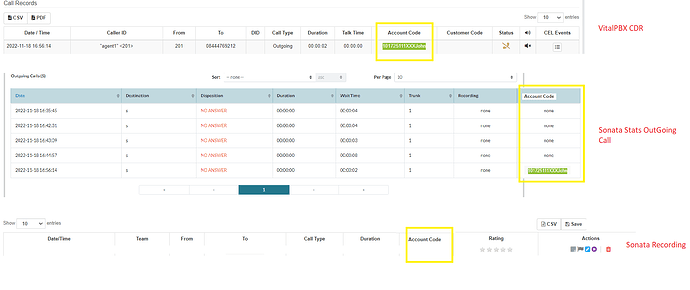 Thanks
We'll add it in the next update!
Regards!