Saw 2FA in User on vitalPBX 4.
How to activate it on Google Authenticator?
Thanks
You just have to scan the QR code with the Google Authenticator app
Then i will answer it myself now.
Once created the user you have to list it and click that user again. Then this is in the left corner.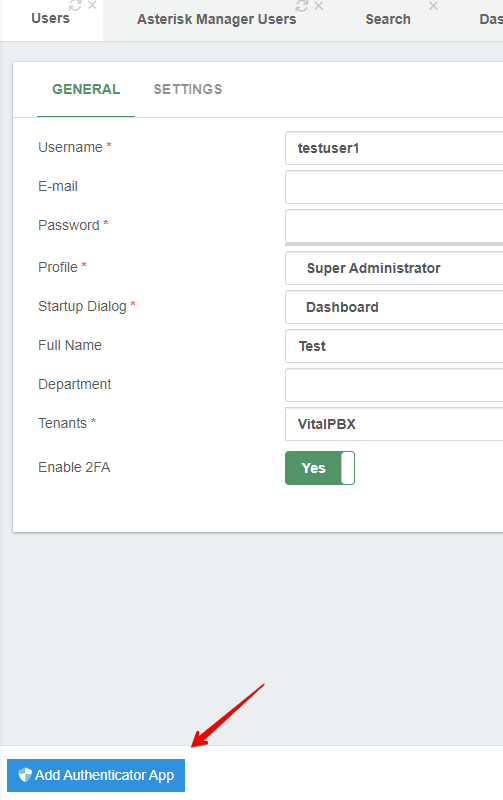 But this will throw another error:
Exception: trim(): Passing null to parameter #1 ($string) of type string is deprecated at file /usr/share/vitalpbx/www/includes/acl/user.php on line 0

So i would recommend to check all the "null" $strings since they are deprecated.
Fill the e-mail field to avoid the exception.
2FA working thanks. Great work.
Do you remember to use the App-Name when scanning the QR-Code?
So will the App-name of the licensed Branding-Module be used?
Right now it is called VitalPBX in Google auth app.
Yep, it uses the APP-Name from the branding module when it has a license!
This was fixed in latest Version. Thank you.