Hi,
I had created this time condition:

and I want that a number just can be called in Tuesday or Thursday between this hours (14h-17h) and than forward to a external mobile phone number.
If someone call to this number out of this condition, they would listen a record sound.
How can I do it?
I see this option "Time Conditions", but I don't want toggle. I want that the condition "Time Group" stay allways without changes.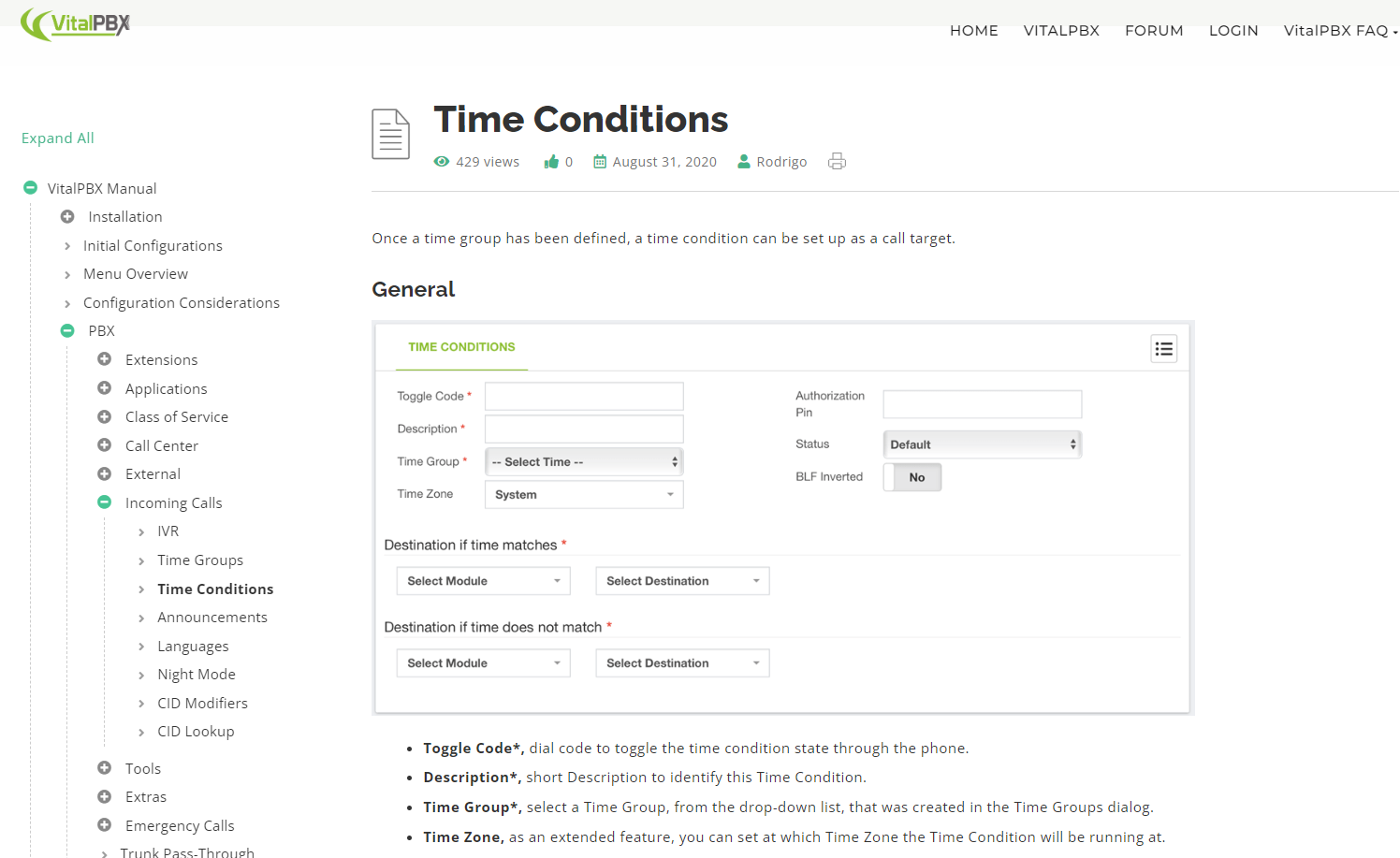 This is my code in Asterisk that I'm migrate to VitalPBX.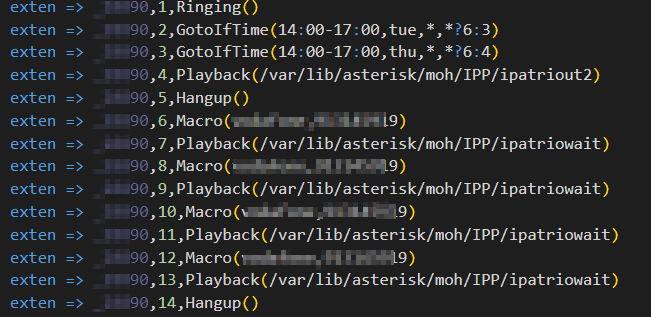 I'm open to listen all possible suggestion.
Thanks