First the forum engine is much better. Congrats.
When using the new provisioning module and setting up a blind blf DSS function key and a speed dial in the templates -


However, once the phone is provisioned, the result is -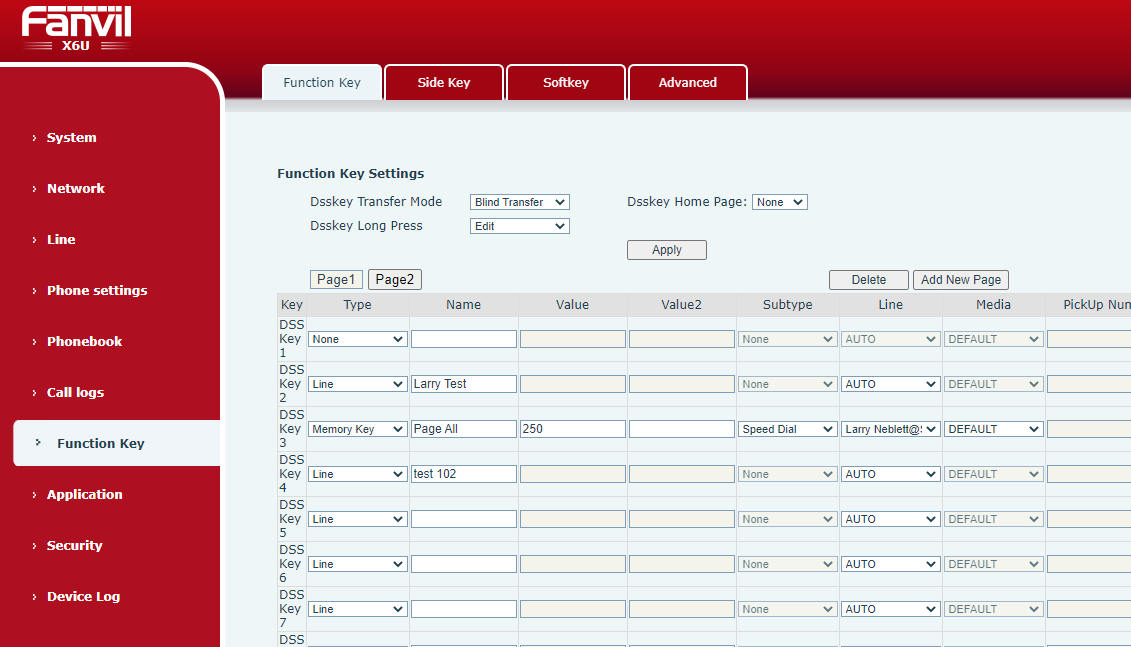 As you can see, the BLF were turned into line keys and line instead of being line 1 is set to auto.
The speed dial key worked just fine.
If the BLF are changed to BLF/AXFER, that too works fine.
I see where the issue was reported in June and was hoping for a fix with the release that came out 7/20, but apparently no such luck. Any idea of when a fix may come about?
Thanks,
Additionally the transfer mode needs to be in the template settings as well.